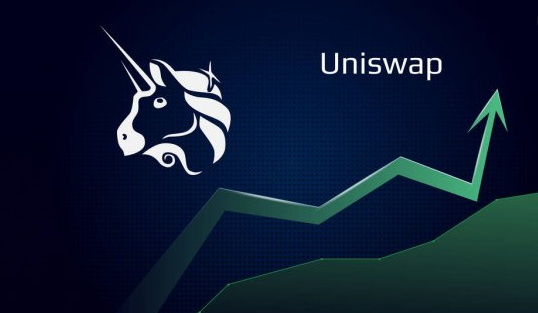 Uniswap Passes the $20 Resistance Level Today Despite Making Some Major Changes
The UNI3/USD price spiked to $20.18 briefly today before falling below the $20 mark where it is currently hovering. The digital coin gained a lot of momentum today and may continue to push forward with that in a bullish breakthrough back up to the $25 mark that we last saw at the beginning of June.
Uniswap has been steadily improving since July 20th, with a short drop over this last weekend, though it has had a few setbacks on the way up t the $20 resistance line. It's the same story for a lot of the cryptocurrency market, as a short drop over the weekend is signaling a steady rise today. Could this be the advent of a market turnaround, or is it simply a short spike indicating a blip on an otherwise unhealthy crypto market?
Bitcoin is up 10.57% today, closely followed by a 9.24% increase from Bitcoin Cash, with Litecoin up 9.50% and Ethereum spiking 8.23%. We usually see some activity for the cryptocurrency market first thing Monday morning, after Saturday's and Sunday's numbers. But that has often been a downward movement in recent weeks. It is encouraging to see this upward trend after the weekend, and some analysts think it could be the beginning of a bullish crypto market trend.
Uniswap Changes Token Access
Uniswap Labs published a blog post on Friday discussing restricted access for some of their tokens. This would include derivatives of the protocol interface and tokenized stocks. The announcement is hot on the heels of a statement from US regulators that products of this nature would be examined more closely. According to its post, Uniswap said the move was a response to the changing "regulatory landscape".
The development studio also said it was simply making changes that are similar with what other DeFi (decentralized finance) interfaces have already made. Uniswap is only one of several cryptocurrency companies to restrict tokenized products. However, these tokens can still be accessed through the supporting DeFi platform and are simply restricted through the Uniswap interface.
There is a crackdown on digital currency around the globe, but particularly within the United States, making it difficult for many mainstream investors to see cryptocurrency as a long-term asset that will retain its value or grow in value. Regulators from the Securities and Exchange Commission (SEC) are predicting impending regulations for stock tokens, including registering these tokens. This kind of restrictive action can take away from the benefits these tokens are supposed to offer, like existing outside the regulatory reach of national governments.