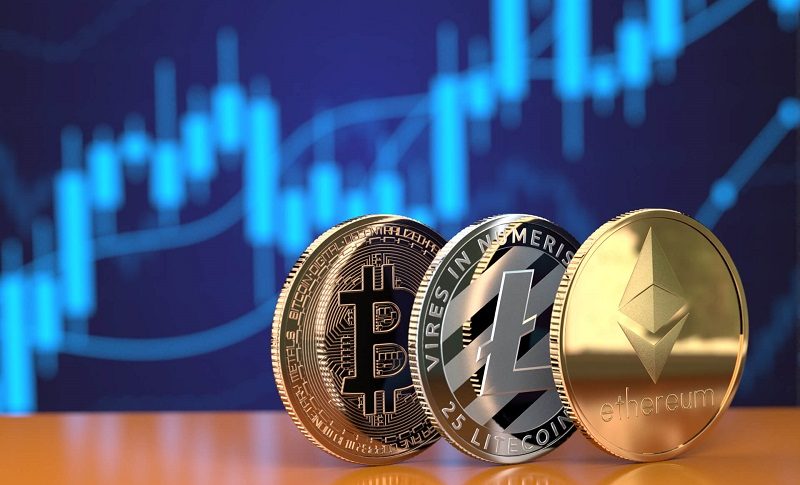 Bullish Momentum in Ethereum ETH, Litecoin LTC As BlackRock Enters Cryptos
Cryptocurrencies have been uncertain recently, after the 3-month decline and the reversal toward the end of January. They seem to be waiting for crypto-related news to get them going and it seems like they might be getting that. We heard rumours that BlackRock, the world's largest asset manager, is planning to offer trading cryptocurrencies to its clients.
Cryptocurrencies have turned bullish again in the last few hours. This is great news since BlackRock is a $10 trillion investment firm and will bring vast amounts of funds into the crypto market. Ethereum and Litecoin have also turned higher and are preparing to push above resistance.
Ethereum Daily Chart Analysis – ETH Moves Above $3,000 Again
The support at $2,850 held for Ethereum
Ethereum has been plagued by congestion and high transaction fees as a result, but it remained bullish until November, getting pretty close to $5,000. Although, the deteriorating sentiment in the crypto market turned ETH/USD bearish in the last three months, sending the price to $2,160. It started reversing higher late last month, but last week was bearish again for Ethereum.
Nonetheless, today the sentiment has improved, probably due to the news about BlackRock offering crypto trading and Ethereum has been increasing from below $3,000, now trading above $3,100. The Ethereum team is planning on adding a feature of blob-carrying transactions in a near-future hard fork, which will increase scalability on rollups. since they can contain a large amount of data. This will be a positive development for Ethereum, which will aim to solve the biggest problem for Ethereum and will likely have a major positive impact. But, it has to be tested first, so the market is not running away with it.
Litecoin Daily Chart Analysis – LTC to Push Above the Resistance at $140 This Time
LTC not attempting to retest the $100 support zone 
Litecoin has been displaying bearish pressure since early November, after the failed attempt to push above $300. The MimbleWible upgrade which should make Litecoin more scalable and secure also failed to turn the sentiment positive. LTC/USD pierced below the $100 level, although it didn't break that support zone, which held again.
The price reversed higher and Litecoin moved above the 50 daily SMA (yellow). Last week was bearish for most cryptocurrencies, but the 50 SMA turned into support, holding the price. Today buyers are having another go, so the price action indicates that LTC will probably push above the $140 support/resistance zone this time, after failing in the first attempt. That would be a bullish signal, which is good for us, since we have already opened a buy LTC/USD signal already since yesterday.