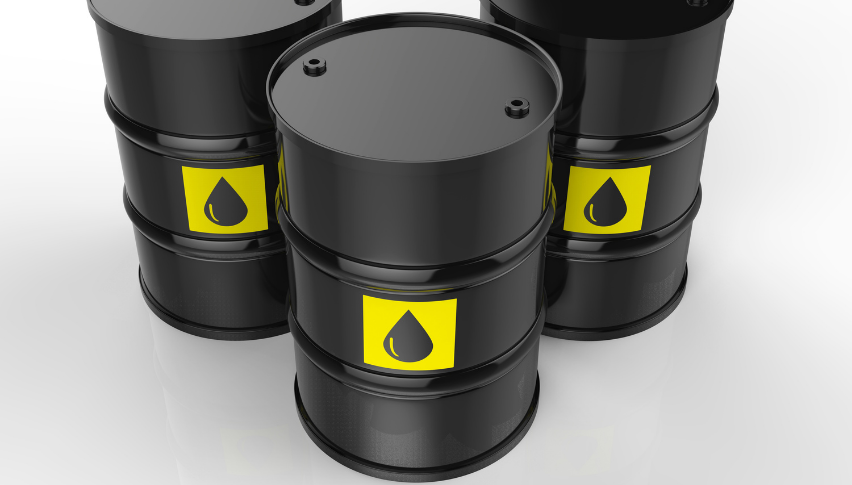 Who Wants to Buy the Retreat in Crude Oil Again Today?
Posted Wednesday, February 23, 2022 by
Skerdian Meta
• 2 min read
The bullish trend in crude oil remains relentless, with Brent crude reaching $99.50 yesterday, while US WTI oil moved above $95 again, as the sentiment remained negative in the financial market, due to the Ukraine conflict. The tensions in Ukraine are a key factor right now, since this could be disruptive for oil and gas transfers from Russia and the Caspian region to Europe, but the risks are higher, since an involvement by the US would result in a full-scale war, which could disrupt life even more than the coronavirus.
The surge of Brent crude to almost $100  came early on Tuesday, after Russia said it was sending troops to eastern Ukraine. There is considerable debate about whether that would constitute an invasion, although US and European countries are drawing up sanctions.
Reuters reported this morning, citing an EU diplomat, that EU ambassadors have reportedly approved sanctions on Russia. Not that it really matters for markets at this point, since this is more about taking official action rather than hurting Russia. The impact of the sanctions is rather minimal at best, so it isn't anything that will have a significant impact on the global economy.
US WTI Crude Oil H4 Chart
Yesterday, we decided to open a short-term buy signal in US WTI crude oil, as the price retreated lower to the 50 SMA (yellow) on the H4 chart, booking profit overnight. Today, the price has retreated to the 100 SMA (green) again, where it bounced from earlier this week. So, this is a good opportunity to buy crude oil, but let's see how the price acts around here. The demand still remains high though, with India pegging it at 214.5 million tons in the year, starting on April 1, according to predictions by the Indian oil ministry's Petroleum Planning and Analysis Cell.
The upward pressure in UK Brent crude oil remains high
UK Brent oil has been even more bullish in recent months, as it heads for $100. We can see that the 20 SMA (gray) has been the only moving average to catch up with the price, and the price bounced as soon as it touched this MA. Today, we saw a bearish gap, but this might be a good chance to look to buy oil at the 20 SMA, if it retraces down there.