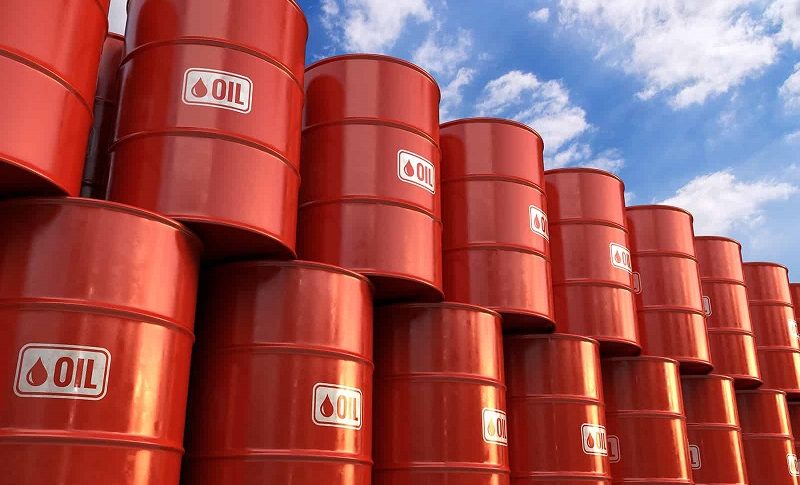 Oil Confined Between MAs, As China Falls in Contraction
After the surge early in March to $130 and the reversal back down, crude oil seems to be uncertain. The reason for the surge was the conflict in Ukraine and sanctions on Russian oil from the US. But the reversal came after Europe and China didn't follow the US with sanctions, so the sentiment improved, as producers promised to pump out more oil.
But, the conflict continues which is keeping the uncertainty high. Meanwhile, we heard remarks from the Kremlin on the state of negotiations with Ukraine, saying 'work is continuing' when asked about peace talks. But, the process is not going as fast and energetically as Moscow would like.
On the other hand, the EU placed more sanctions on Russia as below, although they are not touching oil and gas.
EU to ban all coal imports from Russia
To ban export to Russia of semiconductors, high-tech machinery, LNG extraction tech, other equipment
Export ban represents value of €10 billion per year
To ban import from Russia of wood, cement, rubber, chemicals; estimated €5 billion per year
To add dozens of other Russian individuals to sanctions list
The measures are being cited by EU sources via Reuters. The exact details are believed to still be under discussion, especially the coal ban as I reckon there is still some divide over the matter. It is at least a first step by the EU is trying to punish Russian energy, even if it doesn't really specifically touch on oil or gas.
US WTI Crude Oil Daily Chart – Oil Bouncing Between MAs
WTI crude oil  confused from all the headlines 
Another negative factor that is weighing on oil is the deterioration of the economy in China. Services PMI from Caixin released early today plunged to 42.0 from 50.2 as shown below. That's a two-year low and comes with Shanghai's covid outbreak showing now signs of slowing down. A survey of 163 US companies on April 1 by the American Chamber of Commerce showed that 99% of them had already been affected by the latest outbreak in Shanghai. Data from earlier this month, the official PMIS both dropped into contraction
Chinese Caixin Services Report
Caixin services PMI for March 42.0 points vs 49.6 expected
February services were 50.2 points
Composite comes in at 43.9 points
March composite was 50.1 points