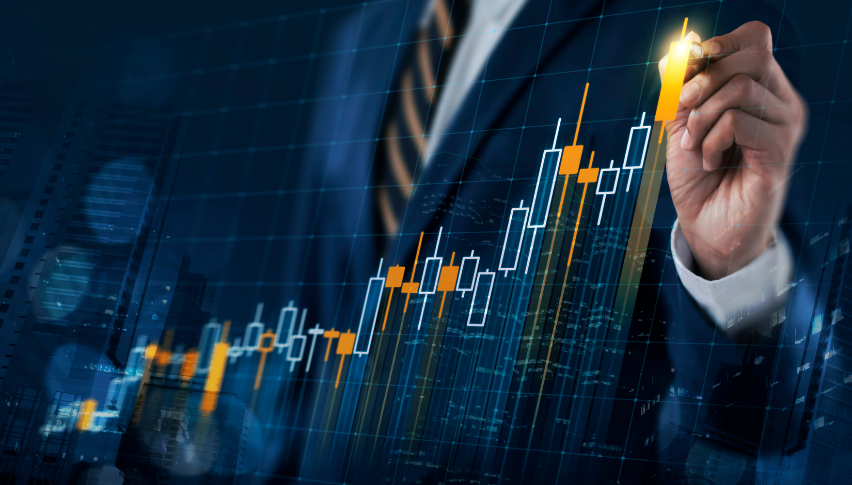 Stock Markets Bullish Today, But S&P500 Needs to Overtake the 20 SMA
Stock markets have been suffering this year as central banks have turned hawkish, removing the generous cash programmes which were keeping stock on the most bullish trend for the last two years. Moving averages were helping in keeping the bullish momentum going as they were providing support during pullbacks lower. But early this year those moving averages were broken and they eventually turned into resistance.
Since early April the smaller moving averages have taken over in pushing the price lower for S&P500, which shows strong selling pressure. Today SPX opened with a bullish gap higher and buyers continue to push higher, but they have to push above the 20 SMA (gray) which has been a solid resistance lately. We are long already on S&P500 so we are hoping that buyers overcome this resistance.
S&P500 H4 Chart – The 20 SMA Still Acting As Resistance
Buyers are attempting again today
US durable goods orders for April 2022
US April durable goods 0.4% vs. 0.6% expected
Durable goods orders 0.4% vs. 0.6% expected. Prior month revised to 0.6% from 1.1%
nondefense Cap-Ex Air 0.3% vs. 0.5% expected. Prior month revised to 1.1% from 1.3%
Ex Defense 0.3% vs. 1.0% expected. Prior month revised to 1.2% from 1.4%
Ex transportation 0.3% vs. 0.6% expected. Prior month revised to 1.2% from 1.4%
durable goods are still up 6 the last 7 months
shipments of manufactured durable goods in April increased by 0.1%. It is the 11th increase in at 12 months. In March shipments increased by 1.4%
unfilled orders rose for the 20th consecutive month. Increase by 0.5% followed by a 0.5% increase in March. Transportation equipment rose for the 14th of 15th month and led the increase by 0.7%
Overall numbers are worse than expected across the board with revisions also lower.
The expectations for a 50 basis point hike by the Federal Reserve at the next 2 meetings have moved below 100%, but are still centered around 95%. However, in September, the expectations for a 50 basis point cut have been slashed to around 30% as traders take away some of the hike expectations due to the weaker than expected data seen recently (and stock/housing price declines/inflation increases).