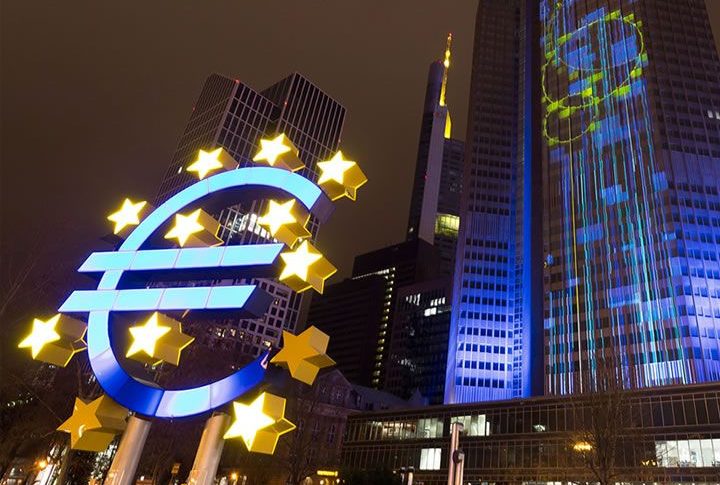 Forex Signals Brief for July 4: Central Bankers on the Agenda This Week
Last Week's Market Wrap
Last week was pretty quiet regarding the economic data, with only Eurozone inflation figures attracting attention in financial markets, which showed another increase for June to 8.5%. Although that didn't help the Euro much, even though it is another strong reason for the ECB (European Central Bank) to deliver a strong rate hike in this month's meeting. Therefore there were not many surprises in the market sentiment and the volatility wasn't as high as in previous weeks.
OPEC also attracted attention last week by doing nothing, since the OPEC meeting didn't produce much. Crude Oil attempted the upside this week after the crash in the previous one, but failed. Risk assets such as stocks and commodities continued to remain bearish as the economic slowdown is pointing to a global recession further ahead this year.
The Data Agenda Today
This week starts with the CPI (consumer price index) inflation on Monday from Switzerland, which is expected to show a slowdown in May. That's a good thing for the SNB (Swiss National Bank) which has started hiking rates already. The RBA (Reserve Bank of Australia) Cash Rate decision will follow up on Tuesday, which is expected to deliver another 50 bps rate hike, after the last one in the previous meeting. We have speeches from a number of central bankers during the week, but the minutes from the last ECB and FED meetings are the most important, since they will give an indication which way these banks are leaning.
Last week we opened many trading signals across all markets, despite the lower volatility compared to previous weeks. Although there were sudden reversals and whipsaws so we didn't end the week on a positive note, but made a lot of profit during the week.
GOLD – Selling XAU/USD
We opened sell several signals on Gold last week, since this commodity has been bearish since reversing above $2,000 in March this year and we have been trying to sell retraces higher. We had more winning signals but we did get caught a couple of times as the price retraced higher to moving averages.
Gold – 240 minute chart
USD/JPY has been bullish for a long time and since March the uptrend has picked up pace as the Bank of Japan has no plans on hiking interest rates soon. Moving averages continue to keep this pair supported and we continue to keep a bullish bias. Last week we opened many signals, reaching the TP target on many but losing sone as well as the retreat lower was deeper, although the 100 SMA (green) held as support.
EUR/USD – 60 minute chart
Cryptocurrency Update
Cryptocurrencies started reversing down again last week, after consolidating in the previous week, which sent BITCOIN below $20,000 again, where it stands. At the beginning of this week, sellers returned after comments from the SEC chairman made some warning comments about this market, but the decline was slow. yesterday we saw it pick up pace and BTC fell below $20,000.
Bitcoin Finding Everything as Resistance 
Bitcion has turned bearish again, breaking below all support and resistance levels. The major support/resistance zone around $20,000 is still holding, but the level itself has lost importance and the price has been moving below and above it many times now. Moving averages keep providing resistance, with the smallest one doing so last week, showing strong bearish pressure.
BTC/USD – 240 minute chart
ADA/USD Signal – Forming  Support Zone at $0.43-0.45
Cardano continues to remain bearish since the reversal last September, with the highs getting lower. Although a support zone has formed from $0.43 to $0.45 which has been holding. Moving averages continue to provide resistance at the top and the range is getting really narrow, so we are expecting a break and we are going for the upside.
ADA/USD Daily chart