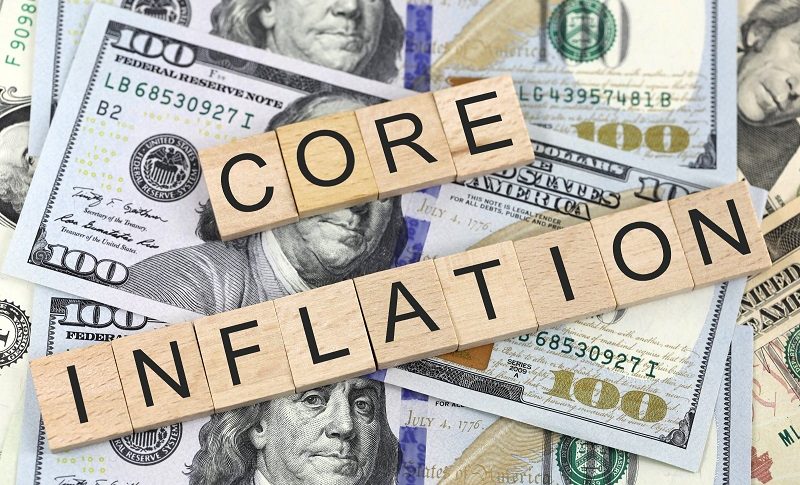 Today's German and Spanish CPI Inflation to Give Away Tomorrow's Eurozone Inflation
Inflation was a bit late in Europe compared to the US, but it has been surging recently, increasing to 8.9%, especially since March after the conflict in Ukraine started. Petrol and energy prices are soaring, which is adding further to the inflation in other goods and services. Tomorrow we have the Eurozone CPI (consumer price index) inflation, which is expected to tick higher to 9.0%.
With European gas prices surging in recent weeks, it's unlikely that the Eurozone saw any reprieve on the inflation front during August. The flash August Eurozone CPI inflation rate is expected at +0.3% MoM from +0.1% in July and +9% YoY from +8.9% previously, while the core CPI reading is expected to tick higher as well to+4.1% on an annualized basis, from +4% in the last reading.
ECBs Lane Comments Yesterday:
The new phase of policy will consist of meeting by meeting (MBM) approach to setting interest rates vs rate forward guidance.
Inflation is expected to remain high in the near term
Cyclical inflation forces will be subject to push – pull dynamics
A steady pace in closing the gap to the terminal rate is important for several reasons
Long-term inflation expectations remain close to 2%
The worst case scenario would be that the anchoring of inflation expectations
Near-term inflation expectations are quite elevated but long-term expectations remain close to 2%
Inflation remains stubbornly high and appears set to accelerate in forthcoming readings, which is why European Central Bank policymakers have been publicly discussing the potential for a 75-bps rate hike in September. Although, before that, we have the German and Spanish CPI reports being released today.
Spanish CPI Inflation Report for August
Spain August preliminary CPI 10.4% vs 10.9% y/y expected
July CPI YoY was 10.8%
HICP YoY 10.3% vs 10.3% expected
Prior HICP YoY was 10.7%
Spanish annual inflation is seen slowing down in August with the monthly estimate also just showing a 0.1% increase as compared to the 0.3% estimate. That said, core inflation was seen at 6.4% y/y and that is up from the reading in July – which was 6.1% y/y. On the balance of things, double-digit headline inflation will do little to ease worries about elevated price pressures in the region overall.
The USD declined immediately after inflation numbers mostly missed expectations, but reversed and ended up higher, showing buying pressure
2 months ago