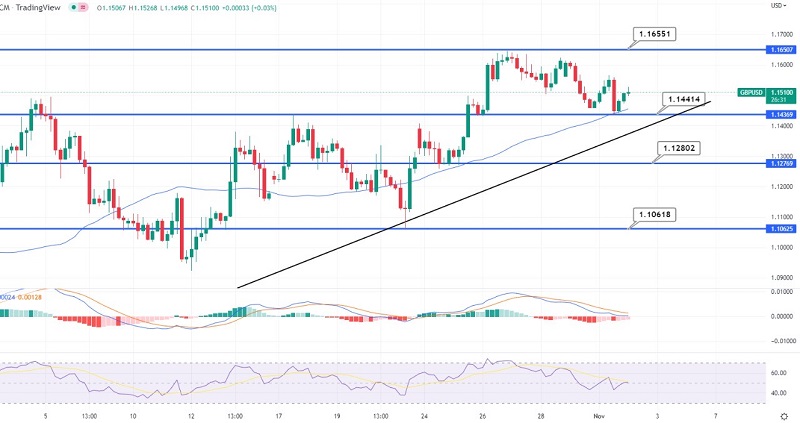 GBP/USD Standstills ahead of US FOMC and Fed Rate Today
During Wednesday's Asian trading session, the pound gained ground against the dollar, pushing GBP/USD to a new intraday high of roughly 1.1500. The general decline may have inspired the recent rise in the cable pair in the US dollar preceding next week's crucial Federal Open Market Committee (FOMC) meeting.
According to Reuters data on the options market, the ratio of calls to puts posted its first positive daily ending in four days when it posted a value of 0.025 at the close of Tuesday's North American session. It's worth noting that the one-month RR for the GBP/USD has flashed the -0.145 figure at the latest after printing four consecutive positive weekly positive numbers in the previous.
While the GBP/USD pair may see further gains, bulls should exercise caution given the recent firmer options market trend and the broader US dollar weakening ahead of the crucial Fed meeting.
GBP/USD Technical Outlook
The GBPUSD pair is currently trading in a positive direction. It has broken through the 1.1520 level and is trying to stay above it. This shows that it is trying to get back on the bullish track within the bullish channel. However, we will remain neutral until the price confirms the break or settles below the 1.1520 level, which will let us know where it is going.
Today's trading range is expected to be between 1.1420 support and 1.1610 resistance.
Today's predicted trend: Neutral
Yesterday the Eurozone and particularly the UK services and manufacturing PMI figures improved this month while today we have the US numbers
1 week ago