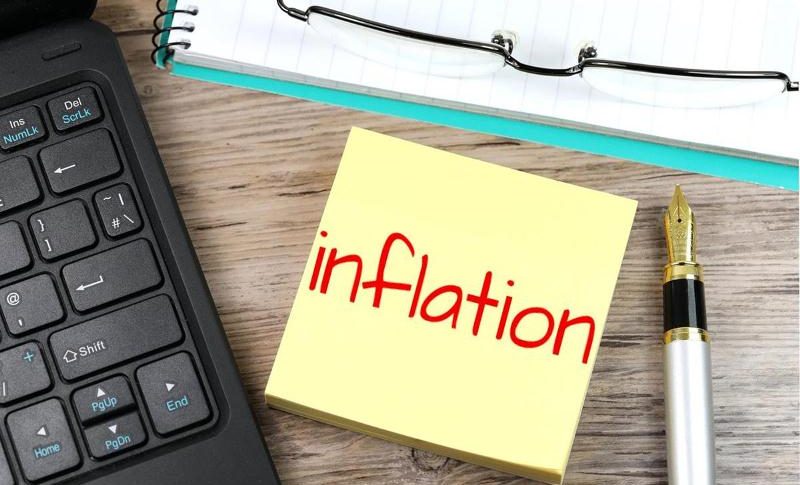 Forex Signals Brief for April 19: UK Inflation Held Above 10% Again
Yeterday's Market Wrap
Yesterday we had the Chinese data coming out early in the morning, with Q1 GDP jumping to 4.5% from 29% in Q4 of last year, although the fixed asset investment declined. Industrial production increased while retail sales jumped by more than 10%, which indicates that the Chinese consumer is back in. That's good news for commodities, which didn't really take advantage of it and neither did commodity dollars.
The Average Earnings Index in the UK remained unchanged at 5.9%, beating expectations of a slowdown to 5.1%. The Eurozone and German ZEW economic sentiment was expected to how an improvement this month, but it took a downturn instead. Although, EUR/USD ended up around 70 pips higher, below 1.10 at the end of the day. Gold also showed some bullish momentum, while the CAD slipped lower as inflation cooled off in Canada while WTI Oil slipped to $80 at one point.
Today's Market Expectations
Today all eyes were on the consumer inflation report from the UK, which was released a while ago. The headline CPI (consumer price index) showed a decline below 10% for the first time since June last year, although core inflation is showing stubbornness, the same as in Europe and the US. The Eurozone final CPI and Core CPI for March will be released shortly, and they are expected to remain unchanged at 6.9% and 5.7% respectively. EIA Oil inventories will be released in the afternoon and are expected to show a 0.9 million barrel drawdown.
Yesterday most trading assets traded in a tight range in lack of volatility, while only Gold and the Euro saw some buying pressure. We opened four trading signals as the price action was slow, closing two in profit and one signal in loss, while one remained open.
GOLD Jumps Above $2,010 
Gold jumped above $2,000 last week due to weaker economic numbers from the US this week Gold prices experienced a reversal, dropping below $2,000. We had a few winning sell Gold signals during the decline, but got caught on the wrong side during the nump above $2,010 yesterday.
XAU/USD – 60 minute chart 
Booking Profit in EUR/JPY 
EUR/JPY continues to display bullish momentum as itpushes the highs higher. Moving averages are acting as support on the other hand, pushing the lows higher and we keep opening buy signals here. Our last buy EUR/JPY signal closed in profit yesterday before the retreat to MAs.
EUR/JPY – 60 minute chart
Cryptocurrency Update
BITCOIN Jumps Above $30,000 Again
Bitcoin retreated below $30,000 on Monday, falling to $29,170 as cryptocurrencies slipped lower, They have been bullish for more than three months and continue to display buying momentum, after the jump yesterday. BTC found support at the 100 SMA (green) and is back above $30,000 now.
BTC/USD – 240 minute chart
Looking to Buy ETHEREUM Close to $2,000
Last week, Ethereum experienced some decent buying momentum and surged above the $2,000 level. This came after a period of consolidation the week before. Our buy signal for ETH/USD hit the take profit target as it moved above $2,100. Now we are looking to see where the retreat will end so we cn open a buy signal.
ETH/USD – 240 minute chart
Yesterday the FED delivered a hawkish pause with the DOT Plot pointing to more rate hikes, today the SNB and the BOE should hike by 25 bps
1 day ago