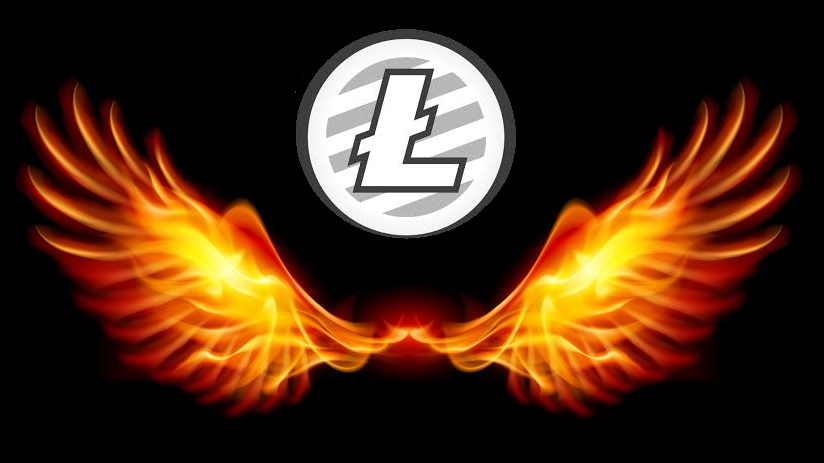 Forex Signals US Session Brief, February 14 – Litecoin Can't Wait for the US CPI and Retail Sales
Posted Wednesday, February 14, 2018 by
Skerdian Meta
• 3 min read
Litecoin is surely on fire today
It seems as the forex market is waiting for the US economic data to be published because it is not taking sides today. That's if we leave out Yen pairs, but the JPY is in a world of its own. Cryptocurrencies are also asleep, apart from Litecoin, which has surged higher today and it is now threatening the $200 level.
US Inflation and Retail Sales on the Schedule
Forex traders seem to be on the sidelines today. They are not taking any sides. The US Dollar has been trading on a slight downtrend in the last few days. In fact, this might be considered as a retrace of the USD uptrend that started at the beginning of this month.
That uptrend might be considered as a retrace of the bigger downtrend which started in January 2017. So, every trend is part of a bigger trend in forex, that's how it works.
But this morning, the USD is claiming back some of the loss, albeit very slowly. The US consumer inflation report CPI (consumer price index) and the retail sales report are about to be released shortly. Core inflation jumped higher to 0.3% last month from 0.1% expected and core retail sales beat expectations as well. So, the market is cautious not to be caught on the wrong side.
There has been some activity in NZD/USD and in USD/JPY overnight but that is not related to the current market sentiment. The Kiwi jumped 60 pips higher last night as the inflation ticked a decimal point higher in New Zealand. That pulled the Aussie higher as well, but to a lesser degree.
USD/JPY is in its own world at the moment. The JPY has been gaining for several weeks now. It has sent USD/JPY tumbling and breaking all support levels. Yesterday it broke below 108, while last night it broke the last line in the sand at 107.30. We opened a forex signal in this pair which we will explain below.
Finally, There's Life in Cryptocurrencies
Cryptocurrencies have been trading in a tight range in the last several weeks. They became extremely volatile at the end of last year and at the beginning of this year. But, they finally relaxed and the price action has been normal during these last few weeks.
At the moment I see some action in the crypto market as Bitcoin pushes above the $9,100 level and above the 100 SMA on the H4 chart. Ripple is making a move as well, as it breaks above the $1 level.
Although, Liecoin is the top performer today. It has surged from below $160 to above $200 in just one trading session. You wait for weeks for a trade, then bam, it is over before you know it.
Litecoin is releasing LitePay which is similar to Bitpay. Apparently, Litecoin had asked BitPay to accept Litecoin but they didn't. So, Litecoin decided to launch Litepay which allows businesses to accept and transfer Litecoin and convert them to normal currencies.
Litecoin is also launching debit cards which will enable Litecoin holders to convert them to cash in ATM machines. These debit cards will be compatible with Visa. LitePay will be introduced on February 26th and if this goes as they say, this will be a breakthrough for the crypto market.
This is the reason behind the surge in Litecoin today. Too bad we closed our long forex signal here at around $160 from what I can recall.
Litecoin just broke above $200
Trades in Sight
Bearish USD/JPY
The trend is extremely bearish
The retrace up is over
The 20 SMA is providing resistance
Bearish candlesticks

The retrace up is over
We opened a sell forex signal in USD/JY earlier today. We said yesterday that we would switch to short on this pair after it broke below 108. But we were waiting for a retrace up which took place overnight. Now, the retrace is over since the stochastic indicator is overbought and the price reached the 20 SMA, which is providing resistance. Now the price is turning lower and we are well in profit.
In Conclusion
The US data is about to be released shortly, so I better wrap this midday brief here and focus on that. This will be important for the short-term future of the US Dollar. Perhaps it will set the trend for a few days, so let's watch the US CPI and retail sales.