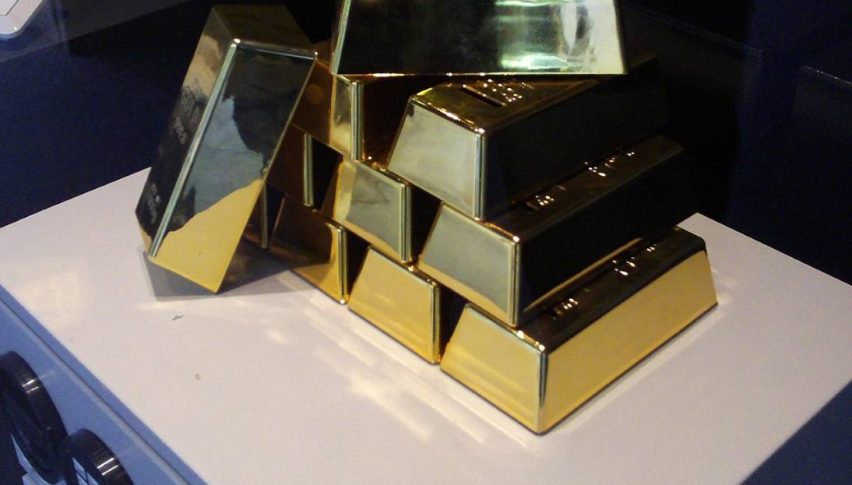 1200.0 Is Still The Key Number For December Gold Futures
The more things change, the more they stay the same. No matter what economic news item or geopolitical event comes down the pike, December gold futures simply cannot shake the vicinity of 1200.0. We began to see this pattern develop in late August and it is now re-emerging in early September. What is it going to take for gold to break out of its doldrums?
Events similar to what we saw last fall will do the trick. Any nuclear proliferation/missile test from North Korea will certainly spike the value of gold. But, until then, it appears big money players are happy holding stocks, bonds, and Greenbacks.
December Gold Futures: Technical Outlook
The daily chart for December gold futures clearly illustrates just how compressed this market has become. September has brought tight trading conditions and muted price action. A breakout is sure to happen, but having the patience to wait this market out borders on the divine.
Here are the levels to watch for the rest of today's session:
Resistance(1): Bollinger MP, 1209.6

Support(1): Daily SMA, 1200.7

Support(2): 62% Current Wave Retracement, 1187.6
Bottom Line: Until proven otherwise, a rotational trading plan is the best course of action for December gold. Until the closing bell, selling the Bollinger MP and buying the Daily SMA will produce several trading opportunities. A standard 1:1 risk vs reward scenario looking for 5-8 ticks profit is an affordable way to trade the action.
The goal of these type of scalp trades is to realize a quick profit. If open trades drag on, or there are signs of market compression on intraday time frames like the 15, 30, or 60-minute chart ahead of entry, small risk is warranted. Be sure to keep your stop losses and applied leverage moderate.