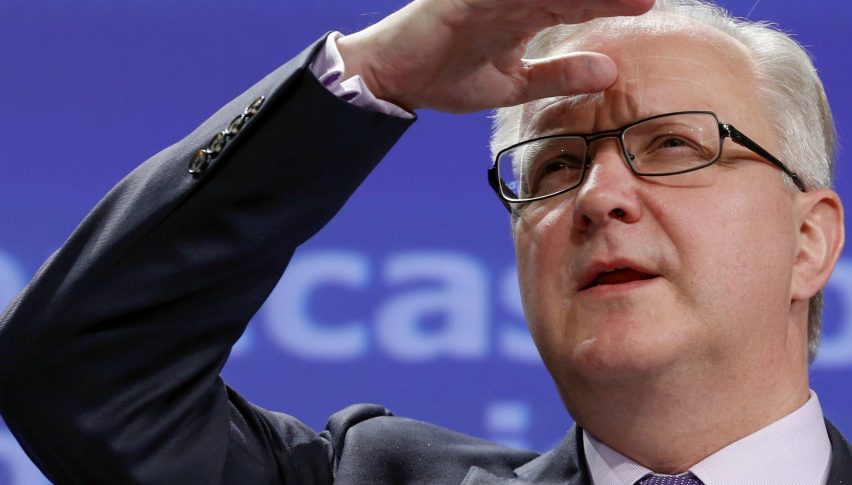 ECB Postponing the First Rate Hike Should Keep the Euro Bearish
The European Central bank (ECB) is one of the last major central banks to start thinking about tightening the monetary policy and obviously hiking interest rates. That's if we live out the Bank of Japan (BOJ), but the economic situation in Japan is another major headache since inflation and economic growth have been anaemic for several decades.
The ECB first broke the ice on rate hikes when they said that they were going to start hiking interest rates in 2019. Then, President Mario Draghi announced that the ECB was going to start hiking interest rates by summer of 2019. All the ECB members have been mentioning as often as they could that the first rate hike was going to come by summer next year.
But, we heard a few dovish comments last month when core inflation fell back below 1.0% in the Eurozone. Yesterday's inflation report didn't offer any incentive for the ECB to keep their promise as core inflation remained at 0.9%.
Today, ECB's Olli Rehn said that he sees the first rate hike in Q4 2019 and that is if the economic data supports it. So, the first rate hike is postponed now and that is if the economy keeps growing at a solid pace.
But, we have seen some considerable economic weakness during the summer months. Besides, the UK and Europe is heading towards a no-Brexit deal which would hurt the European economy as well as the British economy, the markets are expected to turn negative on Italy in the coming weeks, which might spread throughout the continent.
Almost forgot, Donald Trump is very likely to start implementing tariffs on European car exports to the US, so that is going to be another headwind for the European economy. This means that the economic data might not even support a rate hike in Q4 2019.
This should be bearish for the Euro in the months to come. But, this is the first voice to point to the Q4 as the beginning of the rate hike path for the ECB. If more ECB members start giving similar comments, then it will start weighing on the Euro, so we will have to keep an eye/ear on the comments from ECB members in the near future to see if they think the same.