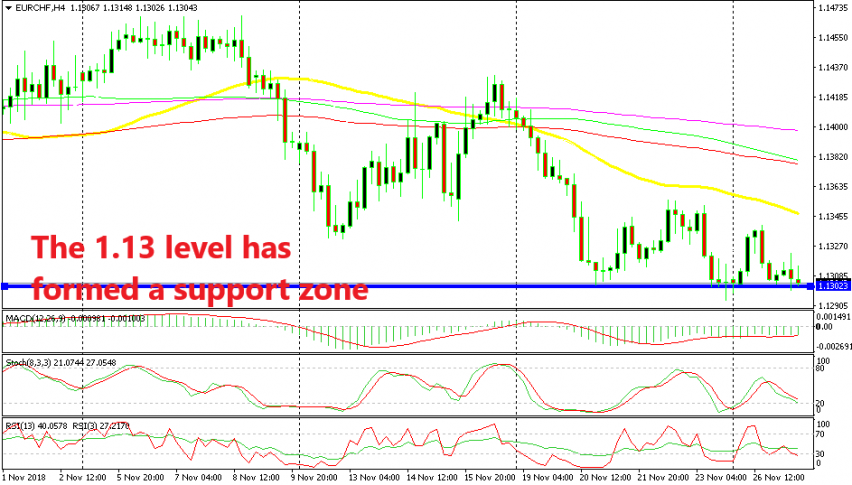 Trying the Support on EUR/CHF With A Buy Trade
EUR/CHF has been trading on a bearish trend for the last three weeks as you can see from the H4 chart above. Although, we have seen a few decent bounces during this period. The first bounce took place two weeks ago which turned into a proper retrace higher and refreshed the downtrend before the next leg lower.
Last week, we saw another bounce and yesterday was the last one as this pair climbed around 50 pips higher on some safe haven dumping in the European session. At the same time, USD/JPY climbed 80 pips higher, so the European session yesterday was a bit harsh on safe haven currencies.
But, the price reversed back lower and resumed the downtrend, although the support level at 1.13 held its ground again. The area around the 1.13 level has turned into a solid support zone and EUR/CHF has bounced several times from that area.
This means that the sellers are considering this level as a place to close their positions, while the buyers become active around here. So, we decided to take a shot at the 1.13 level and hope for another bounce today in the US session probably. It's true that the trend is down, but a bounce would be enough for us since we were only targeting 25-30 pips with a short term forex signal.