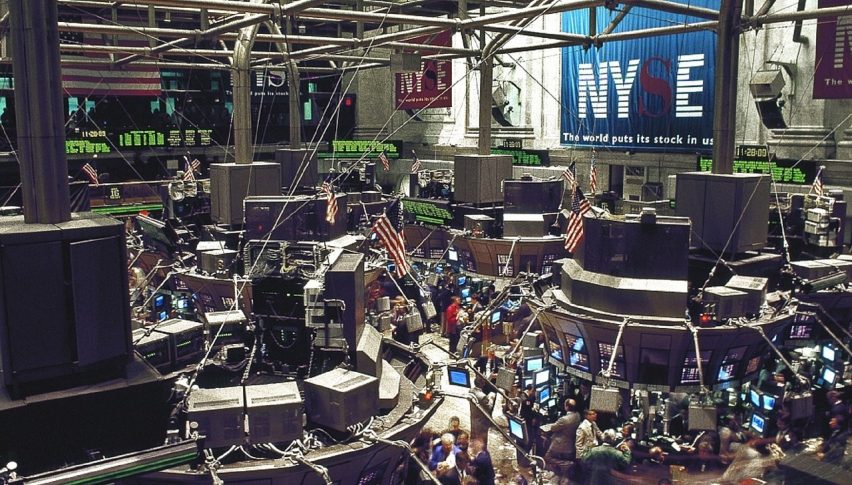 A Bullish Open To April For U.S. Stocks
It has been a strong open to the trading week for U.S. stocks. For the first half-hour of trade, the DJIA (+200), S&P 500 (+20), and NASDAQ (+67) are firmly in positive territory. Thus far, April has started with a bang for equities bulls.
In addition to the release of economic data, the calendar is capable of stimulating market participation. The beginnings and ends of weeks, months, and years often create the environment for directional moves in asset pricing. This appears to the case today for U.S. equities, as positive sentiment is dominating the action.
U.S. Stocks Have Opened The Week GAP Up
Following a weak set of Retail Sales (Feb.) data released in the pre-market hours, the U.S. indices have opened April GAP up. The June E-mini DOW futures have followed suit, trading above the 26100 level.
Here are the levels to watch in this market for the remainder of the session:
Resistance(1): Contract High, 26263

Support(1): Daily SMA, 25737
Overview: As a general rule, GAPs are eventually filled in. The area surrounding 26000 in the DJIA and June E-mini DOW will likely be challenged in the coming sessions. Regardless of the GAP, the bulls appear to be in control of these markets. It will come as no surprise if February's high is taken out before any meaningful retracement toward the GAP takes place.