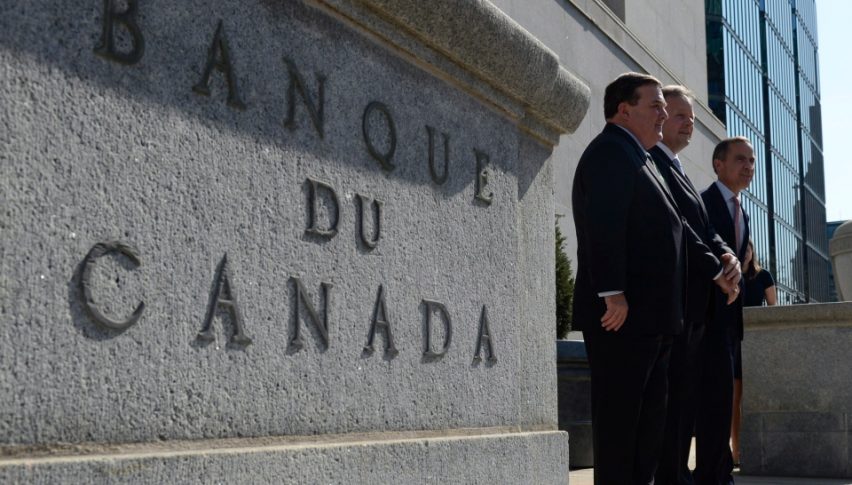 Things Are Looking Up For The CAD
Once again today, the Canadian dollar (CAD) is on the uptick against the Greenback. A suddenly strong WTI crude oil market and dovish FOMC have driven bearish sentiment to the USD/CAD for almost two weeks. With a collection of Candian economic reports due out Friday, the Loonie has a great shot of ending the week on the doorstep of 1.3000.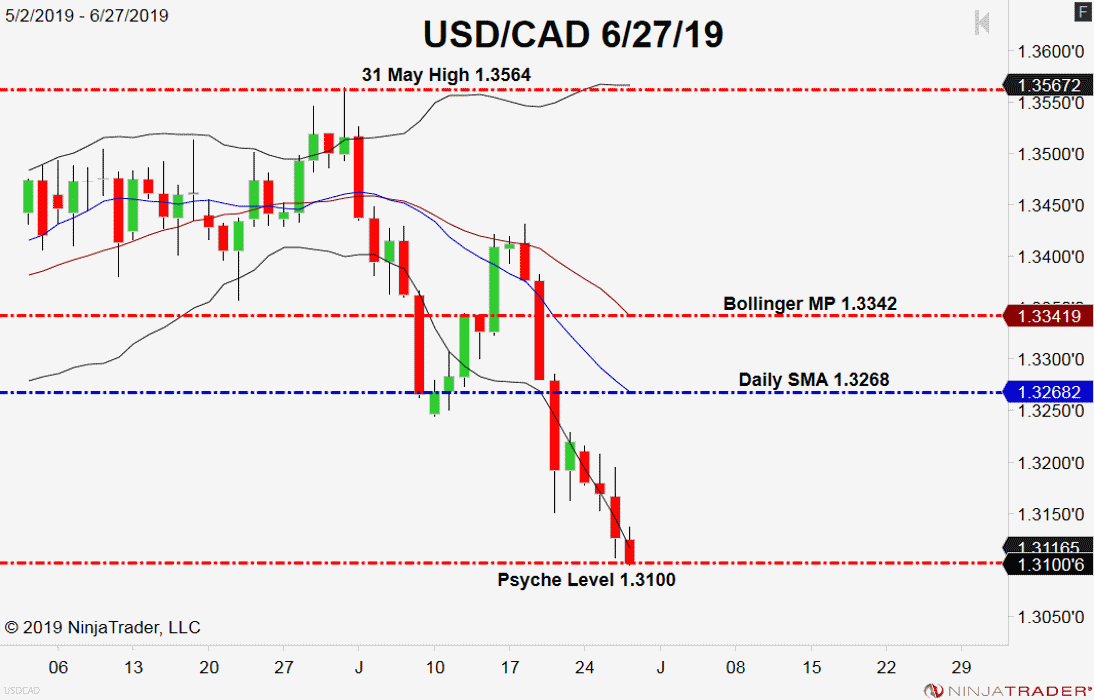 At the end of the day, there isn't a whole lot to say about the USD/CAD ― rates are extending south and a bearish bias is warranted. For now, it is short-or-nothing until we see any signs of trend exhaustion. 
WTI, Economic Calendar Set To Drive Friday's Action In The CAD 
This week's bullish action in crude oil has done wonders for the CAD. Values are holding firm against the majors as August WTI futures appear destined to test the waters above $60.00. In addition, Friday brings several events worthy of note on the Canadian Economic calendar:
Event
GDP (MoM, April)
Industrial Product Price Index (MoM, May)
Raw Material Price Index (May)
Bank of Canada Business Outlook Survey 
Of course, GDP will headline this group of metrics. Consensus projections state that Canada's GDP for April will fall from 0.5% to 0.1%. This is a bold prediction, but does cover the spring sell-off in WTI crude. In this case, a moderately slumping GDP report is not likely to completely destroy the CAD.
Overview: The event to keep a close eye is the BoC Business Outlook Survey. 100 business executives from various sectors will weigh in with views on the Canadian economy. If the survey comes in positive due to recent gains in crude oil, a further boost to the CAD may develop across the forex.
Crude Oil has been bearish for more than a year, but this week we saw a decent reversal higher on higher Caixin manufacturing
4 days ago