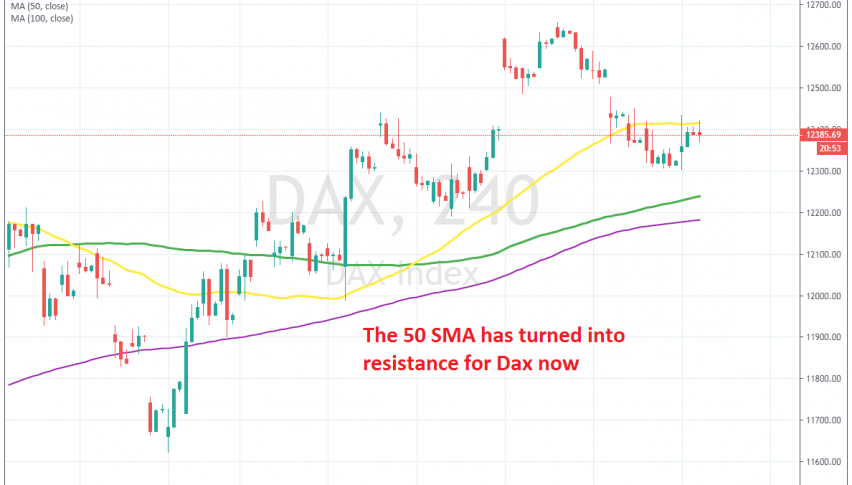 DAX Remains Bearish This Month After the Surge in June
Stock markets had a terrible month in May as the trade war was activated once again and geopolitical tensions increased, which hurt the sentiment in financial markets. When the sentiment is negative, investors and traders refrain from investing in risk assets such as stock markets, hence the 800 point decline in DAX that month.
But the situation improved for stock markets as the sentiment turned positive again in June and indices resumed their bullish trend. Dax climbed around 1,000 points during June. We saw a big bullish gap at the beginning of this month, after the G20 summit weekend, since that summit went better than expected.
But, Dax couldn't keep the bullish trend going any longer and this month has been mostly bearish. This index turned bearish two weeks ago and it also made a bearish gap, as you can see on the H4 chart. The price slipped below the 50 SMA (yellow) eventually and Dax has been finding resistance at this moving average since then.
The buyers tried to push above this moving average today, but the price has returned down after failing to hold above the 50 SMA. So, this looks like a good opportunity to go short on Dax below the 50 SMA. I think that the bearish move will stretch further to the 100 SMA (green), and I am trying to pick a selling spot now.