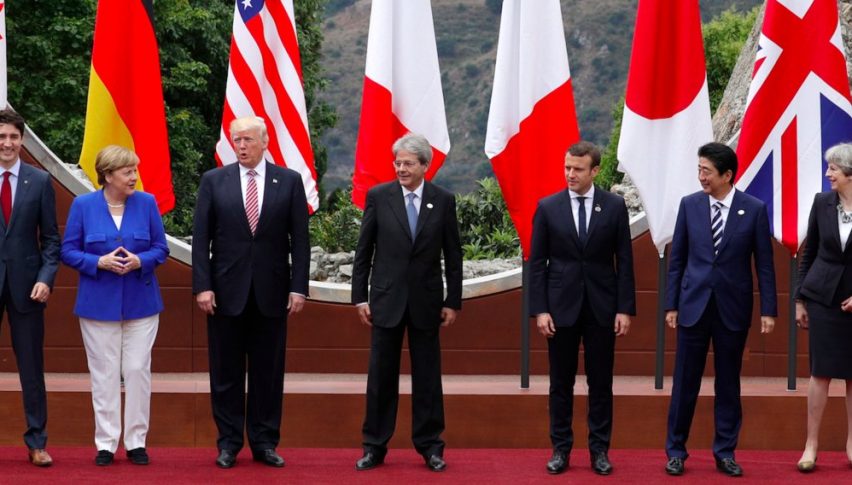 Daily Briefing, July 18 – Economic Events Outlook, G7 Meetings in Focus
Posted Thursday, July 18, 2019 by
Arslan Butt
• 2 min read
Good morning, fellas.
The US dollar slipped on Thursday as risk aversion in the markets pushed benchmark US yields lower. Most of the bearish trend in the dollar was triggered after the International Monetary Fund remarked that the US dollar is overvalued by 6% to 12%, based on near-term economic fundamentals. On the other hand, the euro, Japanese yen, and Chinese yuan are found to be in line with market fundamentals.
Consequently, the market withdrew funds from the dollar and started investing in alternative securities. ultimately boosting demand for safe-haven asset gold.
Today, the focus is likely to be on UK Retail Sales and G7 Meetings. Here's what to expect.
Watchlist – Key Economic Events
UK Core Retail Sales m/m – 8:30 GMT
With the Conservative leadership contest not supposed to end until July 22, Brexit story is expected to remain scarce for now, so UK data may come back in the limelight. Labor market figures for May hit the markets on Tuesday, ahead of the inflation prints for June on Wednesday, and ending with retail sales stats today.
This month's figure is expected to fall, but the drop is less than before. Retail sales of -0.3% vs. -0.5% beforehand is on the cards today.
G7 Meetings
G7 meetings are attended by finance ministers and central bankers from 7 industrialized nations – Canada, Italy, France, Germany, Japan, the UK and the US. The meetings are closed to the press but officials usually talk with reporters throughout the day, and a formal statement covering policy shifts and meeting objectives is usually released after the meetings have concluded. Both the comments and the statement can create significant market volatility.
Today is going to be the second day when seven countries meet to a range of global economic issues, including cryptocurrencies and trade disputes in Paris.
USD – Philly Fed Manufacturing Index – 12:30 GMT
The Federal Reserve Bank of Philadelphia is due to release of the Manufacturing Index. It's a leading indicator of economic health – businesses react quickly to market conditions, and changes in their sentiment can be an early signal of future economic activity such as spending, hiring, and investment.
The figure is expected to surge by 5.0 vs. 0.3 in the previous month. The dollar may gain some support over this.
USD – FOMC Member Williams Speaks – 18:15 GMT
The Federal Reserve Bank of New York President John Williams is due to speak about monetary policy at the Annual Meeting of the Central Bank Research Association, in New York.
As we know, the Federal Reserve FOMC members vote on where to set the nation's key interest rates and their public engagements are often used to drop subtle clues regarding future monetary policy. Audience questions are expected. Clues about the upcoming monetary policy will help determine the long term trend in dollar.
Good luck for today and stay tuned for more updates!