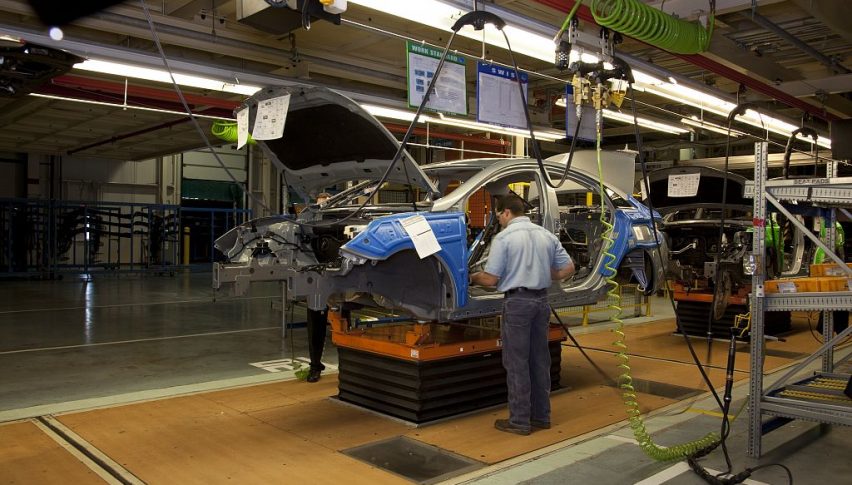 These Charts Should Send EUR/USD to 2016 Lows
The global economy is in a really difficult spot at the moment, after weakening for more than a year. Many traders and analysts are pointing to the trade war and tariffs as the reason for this prolonged period of weakness, but the retreat from the expansionary monetary policy of major central banks in the last few years, might as well be the main reason for the economic downturn in the last two years.
Central banks have been pumping up enormous amounts of cash into the financial markets and the global economy, keeping them on life support. Now that central banks have been closing the tap for this free cash, the global economy has shown great signs of weakness. Anyway, this is the basis for another long winter night story.
The fact is that global economy is heading into recession and the Eurozone economy is among the weakest right now, together with Britain. Manufacturing is the heavies affected sector and manufacturing reports coming out of Europe yesterday painted a really gloomy picture. Below are the charts for the main Eurozone economies, so you can have a look for yourself:
Italian manufacturing in recession
Spanish manufacturing in contraction
French manufacturing in contraction
German manufacturing in deep recession
EU manufacturing heading into recession
As you can see from the manufacturing PMI charts above, this sector is now contracting in all major Eurozone countries. The Italian economy fell into recession in H2 of last year, pulling manufacturing down with it, which has been in recession for 2 months now and in contraction for 8 months.    In France, manufacturing has been holding up better, falling into contraction twice before and moving higher again. But in July it fell in contraction again as the PMI indicator came at 49.7 points.
Manufacturing was holding up well in Spain as well, but that lasted until June when the PMI indicator came in at 47.9 points. It improved a bit in July but it still remains in contraction. Then you see the German and Eurozone manufacturing charts and you get totally depressed. This, together with the industrial sector are the most important sectors by far in Germany and they are in a really deep stagnation, which will soon turn into recession. The Eurozone manufacturing chart also looks terrible, so everything is pointing down.
Then we change into the inflation charts and see that the picture is not any better here either. Headline CPI (consumer price index) inflation fell to 1.1% in July while core CPI fell below 1.0%, coming at 0.9% as last week's report showed.
Inflation declined to 1.1% in the Eurozone in July
Core CPI fell below 1.0% again last month
Inflation is pretty weak and the worst thing is that the chart show that the trend for the headline CPI is bearish. Core CPI fell below 1.0% again which is the minimum target by the European Central Bank (ECB). The ECB  sounded really dovish last week, although they didn't set a date for another stimulus package which in my opinion, is coming soon, especially after the weak inflation and manufacturing data from the Eurozone this week.
The support at 1.11 has been broken now
EUR/USD broke below the long term support level at 1.11 on Wednesday after a not-so-dovish FED, but I assume we will see 1.10 go soon and this pair will head for 2016 lows at 1.03. We have a long-term bearish bias for this pair, so we will try to get n on the short side during pullbacks higher.