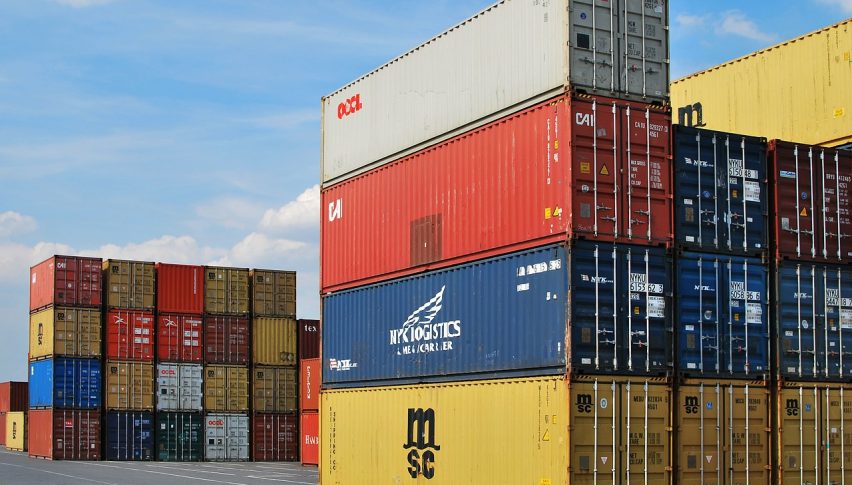 Forex Signals Brief for Aug 6: Trade Wars Rattle Wall Street
The week has certainly started with a bang as China has hit back hard at US President Trump and in the process wiped out risk assets.
The news yesterday was that China had both significantly devalued the Yuan and then stopped all imports of US agricultural products. Clearly, this was a move aimed at Trump and the US after he came out and said he would be imposing further tariffs on Chinese imports.
The news sent the SPX crashing by 3% while the Greenback wiped out most of its gains since the hawkish turn for the FOMC had seen it rallying strongly. GOLD has broken out strongly as a result and will be one to keep watching this week as we are at highs not seen in many years.
The trade wars had been pushed to one side of recent times, but they are now clearly back wreaking havoc on financial markets once again. There has been a slight bounce back in Asian trade, but we will need to watch further developments today with interest.
Clearly, economic data needs to take a back seat at the moment as it is the negative sentiment in the air that will drive most of the major forex pairs. That said we have a relatively quiet day on that front anyhow with JOLT job openings the only top-tier release today and even that is questionable as to how market-moving it is.
All eyes on Trump and China as the trade wars dominate once again.
Forex Signal Update
The FX Leaders Team finished with 3 wins from 6 signals in a wild session with increased volatility. 
USD/CAD – Active Signal
The USD/CAD has been holding up really quite strongly given the falling USD in the last 24 hours. To me, that suggests that if and when markets bounce, this pair should theoretically outperform to the upside.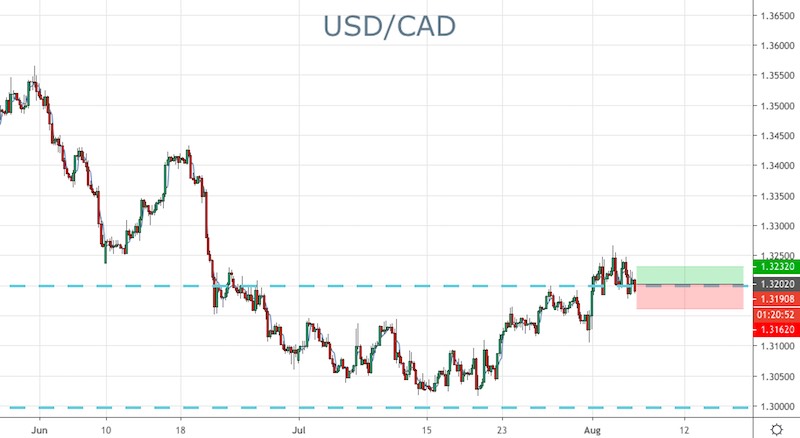 Gold – Active Signal
GOLD has been in breakout mode since early yesterday, when it cracked key resistance at $1450. We are long the break above $1465 looking for some more, but be warned volatility is high for risk-off plays are the moment.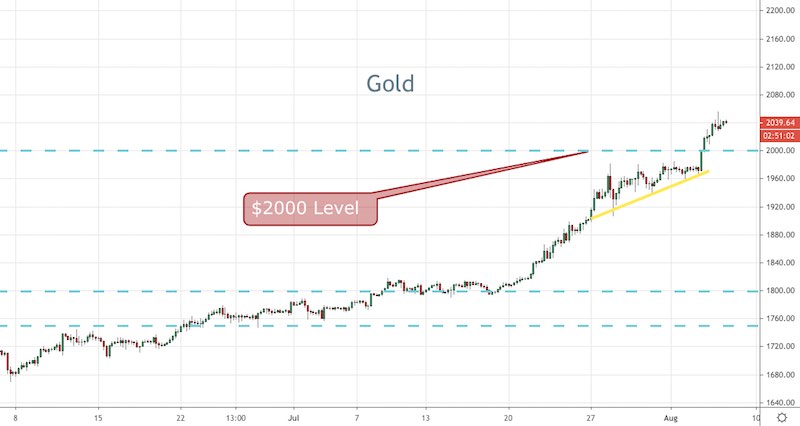 Cryptocurrency Update
BTC has seen a strong 24 hours as risk-off assets have been bid right up. Price tagged the $12,000 level, before pulling back.
Clearly, the bulls are in control, but as we sit under another key level there are really two ways to trade it at the moment. Wait for the pullback to $11,000 and look for buyers.
Or for the more aggressive traders out there, play the breakout at $12,000 and look for another leg higher. There is some chance of a pullback given the large move in risk-off assets yesterday so perhaps that would be the safer play at the moment.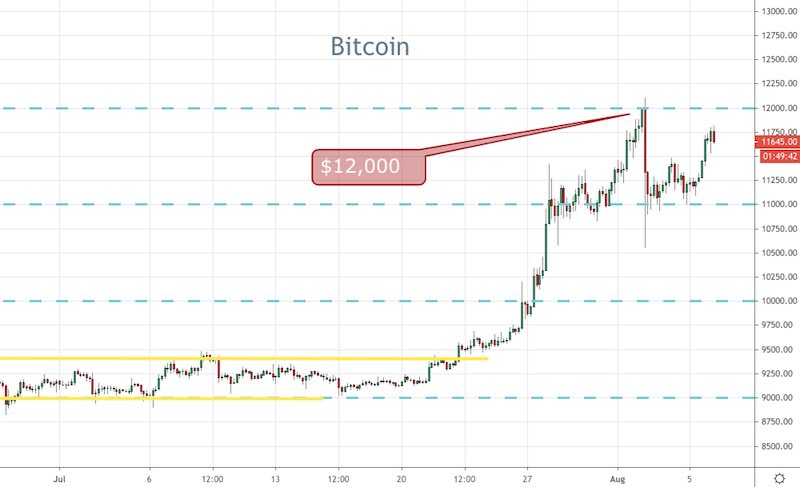 USD/CAD continues to slide lower, although it stalled to the bottom of the range earlier, after the dive on the 25 bps hike by the BOC
3 hours ago