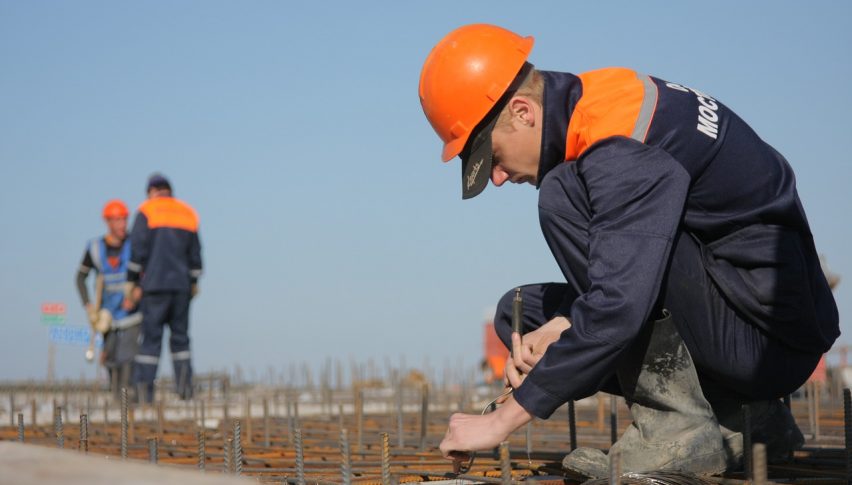 The AUD to Wait on Jobs This Week
After a torrid time in the last few weeks, the AUD is busy pushing higher in early Asian trade.
At the time of writing, the AUD/USD is green on the session, but importantly, it is still not back above the 0.6800 level.
For the most part, we are playing a bit of a game of wait and see this week. All the attention recently has been on the US-China trade spat and that has really been the key driver of weakness in the Aussie. After the Chinese Government devalued the Yuan last week in response to Trump's new tariffs, the market went into full risk-off mode, and that meant the Aussie took a hit. It is really one of the key risk plays, given its relationship to China – and it's reliance on it.
So with that in mind, as the trade wars hang over the head of the market, I'm still bearish on the Aussie.
That said, there is another focus this week – the Aussie jobs report.
The other fundamental factor weighing down price at the moment is the RBA. It has already cut interest rates twice this year, taking the OCR down to 1.0% form 1.5%. There is also a fair bit of speculation suggesting there will be one further cut this year. That would potentially take the rate to 0.75%. We saw as recently as last week, the RBNZ slash rates by 50bp, so anything is possible at the moment.
The jobs report this week will be important as the RBA has linked its monetary policy to a fall in the unemployment rate. Currently, that sits at 5.2% and the expectation is for no change from that number. Ideally, the RBA would like to see that fall to 4.5% as well as see an uptick in wages. All to help lift CPI. We've already seen that inflation is on the up so that could suggest there is already some growth in jobs around.
We didn't get an improvement in the headline number last month, but there were some positive takeaways.
Either way, this will be the big market mover this week in Asia. I remain bearish on the AUD/USD for now and will be looking to find short opportunities. Assuming we don't get a big fall in the jobless rate, I will be looking to short on the next test of 0.6800.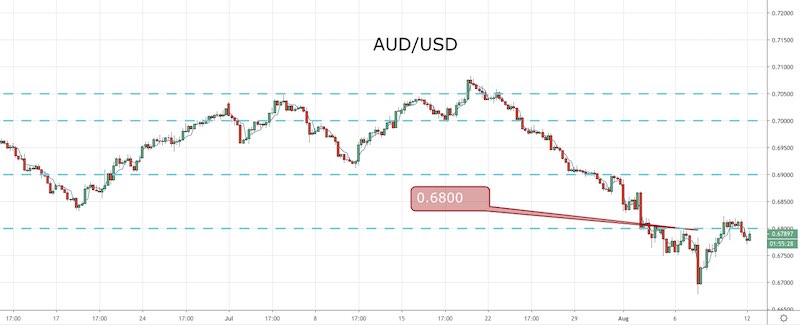 AUD/USD has been making strong gains this week, with the RBA helping the bullish case, but buyers are facing the 200 daily SMA now
3 hours ago