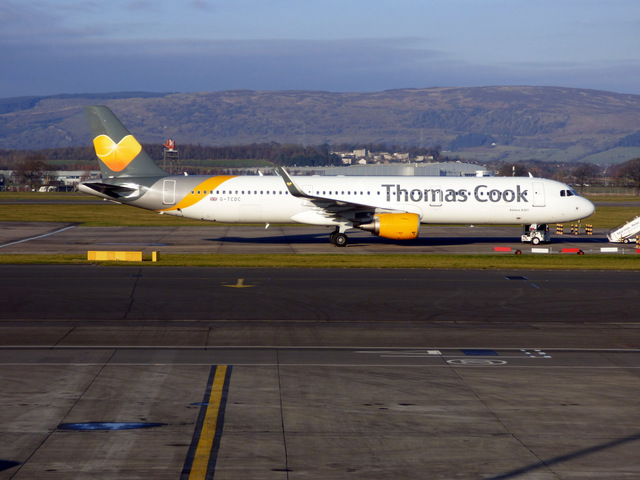 World's Oldest Travel Company Thomas Cook Ceases Trading, UK Government Refuses to Step in to Rescue it
Posted Monday, September 23, 2019 by
Arslan Butt
• 1 min read
Leading travel company Thomas Cook collapsed earlier today, ceasing trading activities after it was unable to secure a last-minute deal worth £200 million to keep its operations afloat. After extensive rounds of talks between major shareholders and creditors, the world's oldest travel firm is set to be liquidated, leaving over 500k customers, including around 150k Britons, worldwide in the lurch.
Thomas Cook's collapse will bring about the biggest peacetime repatriation effort being undertaken in British history. According to a statement by Chief Executive of UK's Civil Aviation Authority (CAA), Richard Moriarty, all bookings of the company, including flights and holidays, now stand cancelled.
Meanwhile, UK PM Boris Johnson has put his foot down and refused to bail out the company, calling it a moral hazard as far as the government is concerned. The company had requested the UK government for a subvention of around £150 million, which was turned down.
According to Johnson, if the government steps in, it would encourage other businesses to take on more risks in the belief that the government will bail them out in the event of failure. Unsurprisingly, the opposition Labour party and unions have criticized Johnson's stand to refuse government intervention.