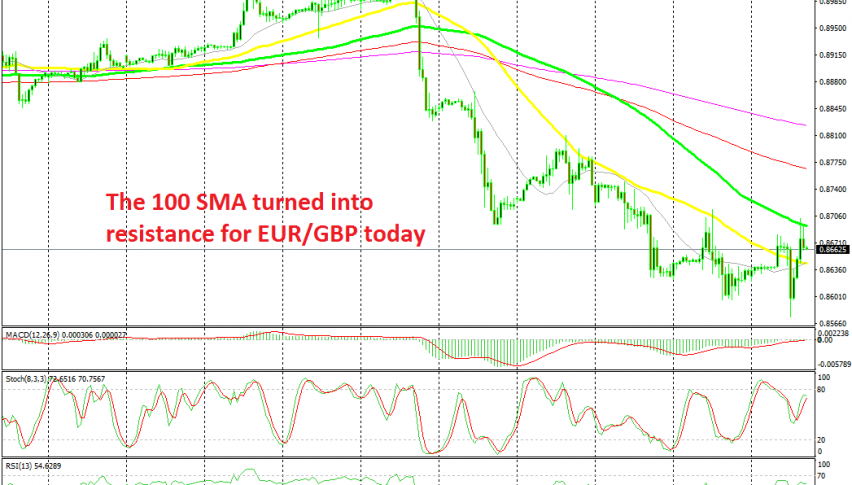 Shorting EUR/GBP at the 100 SMA
EUR/GBP turend bearish last week after the joint statement from UK PM Boris Johnson and the Irish PM Theo Vadarkar. That was the first joint statement in a long time and markets took it as a sign that we might be heading towards a Brexit deal.
Then in the following days, comments from all sides pointed to a possible deal and the GBP surged higher. In total, GBP/USD has climbed more than 10 cents from the bottom below 1.20 to the top which was put in place today below 1.30.
During the decline, moving averages have been doing a good job in providing resistance for EUR/GBP, pushing the price higher. On Friday, it was the 20 SMA (grey) which was doing that job, then the 500 SMA (yellow) took over after catching up with the price.
This morning, the price broke above the 50 SMA, after comments from the DUP Party that they haven't agreed on a possible deal. But the price reversed back down after the deal between the EU and the UK PM Johnson was reached. This pair lost more than 100 pips, but we saw another reversal higher and EUR/GBP climbed 130 pips higher after a number of political factors in the UK refused the deal.
Johnson doesn't have a majority in the parliament, so it will ve pretty hard for him to pass the deal. But, EUR/GBP found resistance at the 100 SMA where the climb stopped and the price started to reverse. We decided to go short from there. Now the price reached the take profit target, so that was a good decision.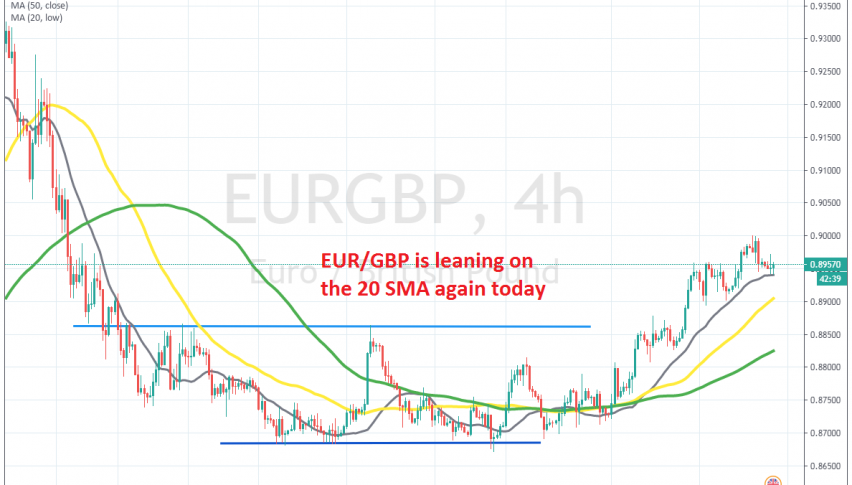 5 days ago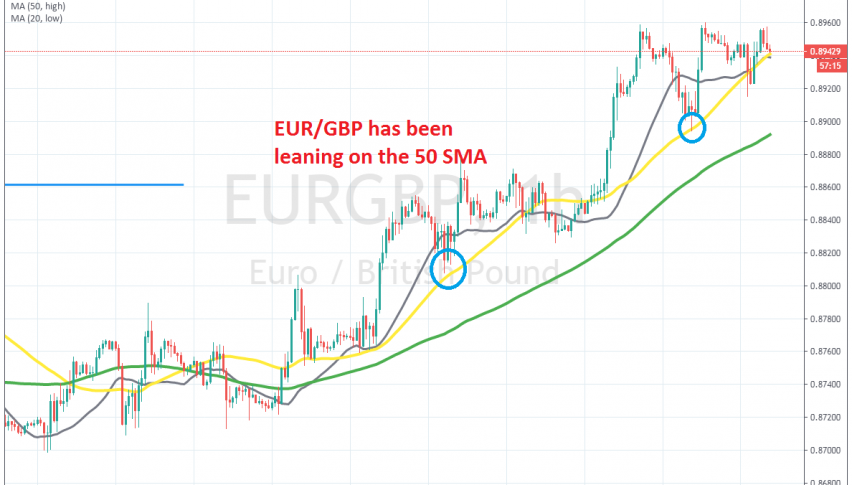 1 week ago