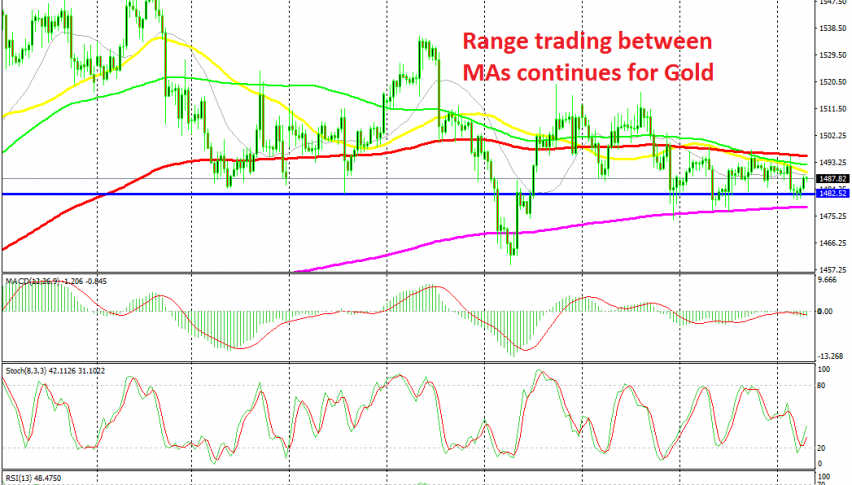 Gold Keeps Trading Between MAs as Uncertainty Prevails
Gold was pretty bullish during summer, climbing around $280 as safe havens attracted bids due to the deteriorating global economy and the escalation of the trade war. So, the buying pressure was very strong during that time and USD/JPY was falling down hard as well.
But, the sentiment improved since September and the climb stopped for safe havens. Gold retreated lower last month, but in October GOLD has traded mostly sideways. The range was wider earlier this month, but in the last two weeks the range has narrowed considerably.
The sentiment has improved in the last two weeks, especially after the partial trade deal between US and China and the Brexit deal. So, Gold has traded between the 100 SMA (red) at the top and the 200 SMA (purple) at the bottom.
This shows that despite the improvement in the market sentiment, traders are still uncertain. As long as uncertainty remains, Gold will trade between these two MAs. So, trading the range for now is the way to go, sell at the top and buy at the bottom.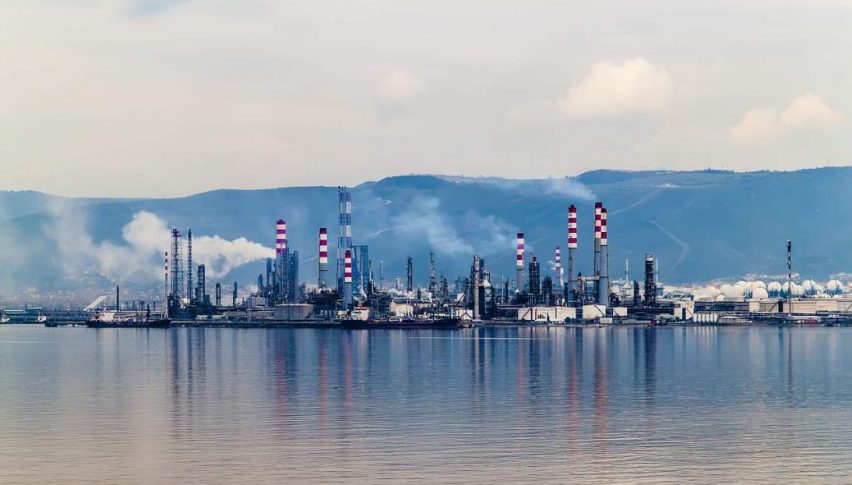 11 hours ago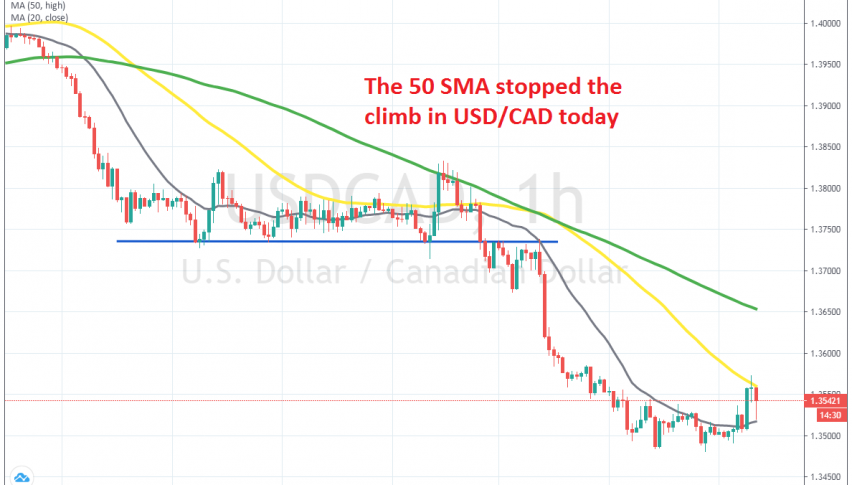 15 hours ago