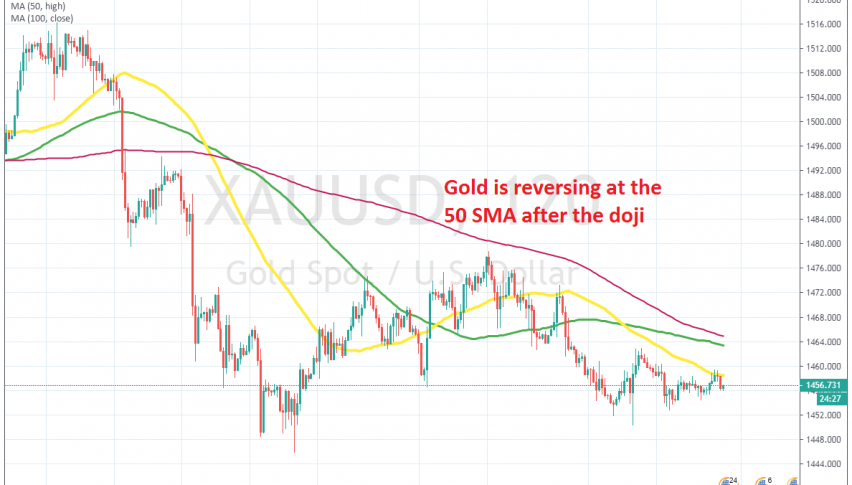 GOLD turned bearish in September, as the sentiment improved in the financial markets after the US and China softened their rhetoric, following a pretty hot summer. Since then, Gold has been making lower highs and despite trading sideways during most of October, it continues to make lower lows as well.
In the first week of November we saw another bearish move lower in Gold, after comments from Donald Trump that Phase One deal might be delayed. The partial deal has been delayed indeed, but we're getting pretty close to see it signed off officially, from what we heave heard from US and China recently.
Nonetheless, Gold continues to remain bearish. Yesterday buyers tried to push higher and they reached the 50 SMA (yellow) today. But, the 50 SMA turned into resistance this morning and the previous candlestick formed a doji just below the 50 SMA, which is a reversing signal. The reversal has started already, so Gold remains bearish. That was a good chance to go short on Gold, but we missed it. Let's see if Gold will get close to the 50 SMA again, where we will try to sell.