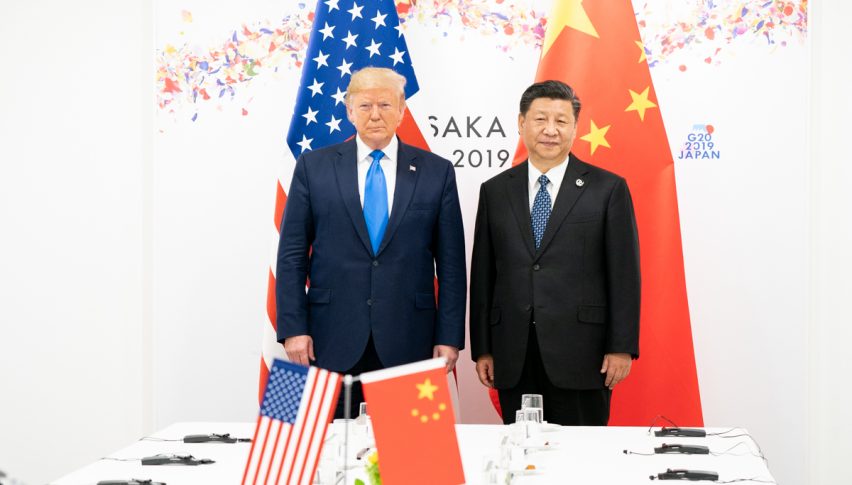 US-China Phase One Trade Deal Being Held Up By China's Insistence on Tariff Rollback, Hong Kong Law
Posted Monday, December 2, 2019 by
Arslan Butt
• 1 min read
According to a report on Chinese tabloid Global Times, China continues to insist on tariff rollbacks ahead of signing the phase one trade deal with the US. After weeks of positive reassurances from trade teams on both sides, the uncertainty is high once again lately, driven by this issue.
While negotiations on key issues have made considerable progress, the signing of the partial trade deal has been delayed after China wanted assurances from the US that the next round of tariff hikes will be called off and the hikes that have been implemented so far will be called off in a phased manner.
However, the US is not keen on removing tariffs for the phase one trade deal with its limited scope and its failure to address key issues such as IP protection and forced technology transfers. The Global Times' report reveals how the US is unwilling to step down from its tariff hike threat as it is the only ammunition it has to stand up to China on the issue of alleged unfair trade practices.
The next round of tariff hikes on Chinese goods worth over $150 billion comes into effect on December 15. While markets were widely expecting the US and China to sign the interim trade deal before this deadline and preventing the implementation of these tariffs, after the US signed laws protecting Hong Kong protesters' human rights, tensions between the two world leaders have escalated all over again.