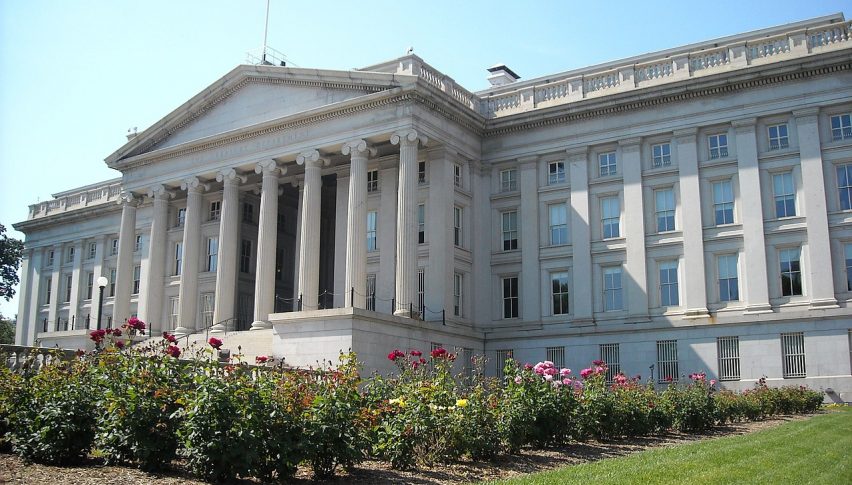 Foreign Inflows Into US Treasuries Soared to Seven-Year High in December 2019
Posted Wednesday, February 19, 2020 by
Arslan Butt
• 1 min read
Recently released data from the US Treasury Department reveals that foreign purchases of US Treasuries soared to a seven-year high during 2019, with increasing interest seen from Japanese and Eurozone based investors amid the trend of negative interest rates around the world. Total foreign inflows into US treasuries rose to $6.696 trillion during December, a $425 billion increase since the corresponding period in 2018.
The highest amount of US Treasuries were bought by Japanese investors followed closely by investors from the Eurozone, as a result of negative interest rates in their respective regions. Japan continues to maintain its lead has the largest foreign holder of US Treasuries, worth $1.154 trillion in December 2019. It overtook China back in June last year amid escalating trade tensions.
Net purchases of US treasuries touched $41.07 billion during December from $39.597 billion sales seen in the previous month, the highest level seen since August 2018. The month of December show the first foreign inflows into US treasuries after four consecutive months of selling.
In addition, foreign purchases of US stocks also climbed higher in December, to $22.15 billion from $8.5 billion in November. Meanwhile, foreign investors sold US corporate bonds worth $18.45 billion, after $10.82 billion worth of purchases seen in the previous month.