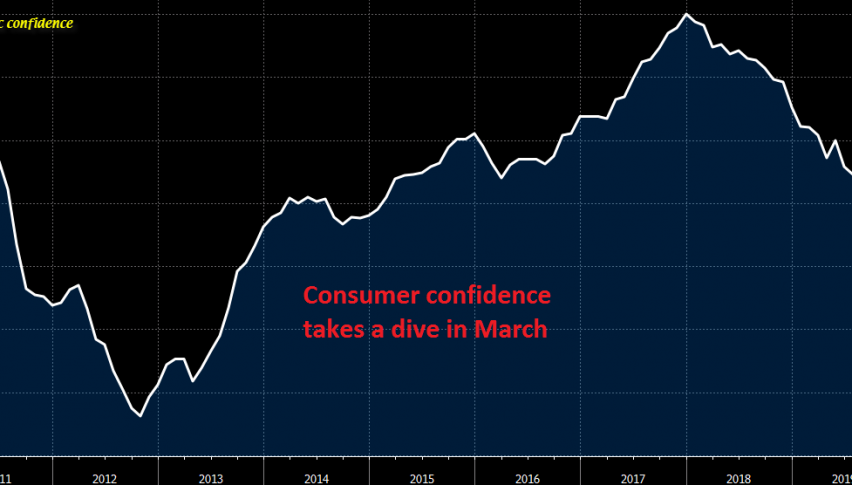 Economic Confidence Holds Up Slightly in the Eurozone, But Will Deteriorate Further in April
The consumer confidence in the Eurozone turned quite negative in summer last year, as the trade war peaked and the global economy was weakening. That was the low, but it has been improving since then. It bottomed at around -44 points for the Eurozone and Germany, but improved to -8 points in January.
But now, the consumer sentiment is deteriorating again, although not as much this month, but I'm sure it will deteriorate further in April. Below is the confidence report for the Eurozone economy:
Final consumer confidence -11.6 vs -11.6 prelim
Economic confidence 94.5 vs 91.6 expected
Industrial confidence -10.8 vs -12.6 expected
Services confidence -2.2 vs -5.0 expected
Spanish CPI YoY March 0.1%
February stood at 0.7%
Despite coming above expectations, economic confidence still slumped to its weakest level since August 2013 as euro area sentiment deteriorates sharply amid the virus outbreak. EUR/USD has retreated somewhat today, but that's mainly due to the USD taking a breather after the decline last week.
The US consumer is softening as intertest rates go up, which is a factor for the USD retreat and for the FED to stop hikes
10 hours ago