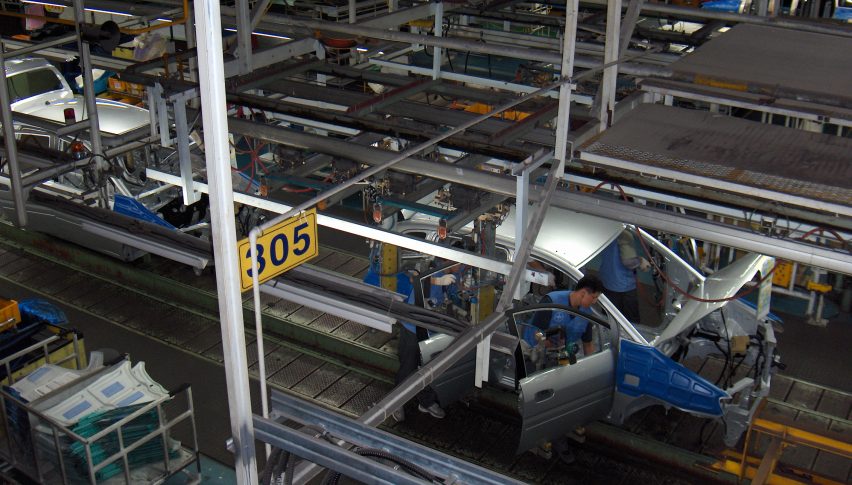 UK's Car Production Contracts by Nearly 100% in April
Posted Friday, May 29, 2020 by
Arslan Butt
• 1 min read
As a result of the lockdown driven by the coronavirus pandemic, car production in the UK witnessed a nearly 100% decline for the month of April, with the sector manufacturing just 197 cars for the entire month. Car production fell 99.7% lower YoY during April to the lowest level seen since WWII as the government ordered factories to remain closed in a bid to contain the spread of the virus.
Data released by the SMMT also reveals that car production for the entire year until April has been down by 28% so far, a reduction of around 120,000 vehicles having been manufactured when compared to the corresponding period last year. In the wake of the crisis, car manufacturers have started making PPE kits for healthcare workers, turning out almost 700,000 PPEs so far.
Even after the lockdown eases and factories reopen, SMMT estimates overall car production for the year to drop by at least 1 million vehicles this year, which could cost the automobile industry a loss of around £12.5bn. As the government eases lockdown restrictions, around 50% of car plants are planning to reopen by the end of May, but with social distancing and reduced demand, production levels would be lower than before the pandemic.
Chief executive at SMMT, Mike Hawes, observes, "Manufacturers are starting to emerge from prolonged shutdown into a very uncertain world and ramping up production will be a gradual process, so we need government to work with us to accelerate this fundamentally strong sector's recovery, stimulate investment and safeguard jobs."