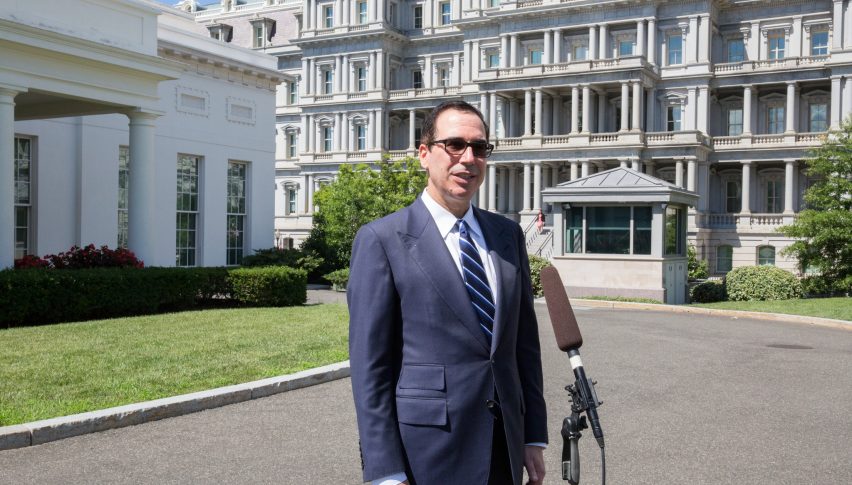 US Treasury Secretary Mnuchin Comments on Stimulus Measures
Posted Thursday, June 11, 2020 by
Arslan Butt
• 1 min read
US Treasury Secretary Steven Mnuchin hinted at the possibility of rolling out more direct payments in the next round of fiscal stimulus measures as part of the coronavirus rescue package. He stressed on the need to focus measures for business sectors that have been especially hard hit due to the pandemic, including hospitality and tourism.
Mnuchin made these comments while testifying before the US Senate's Small Business Committee, adding that the Treasury Department was planning to issue guidance soon that will prevent business owners with a criminal conviction in the past five years from accessing loans under the Paycheck Protection Program. The rules are likely to be eased to prohibit business owners with a criminal conviction in the past three years, which could potentially expand the scope of reach of this program.
When discussing the issue of rise in unemployment amid the coronavirus crisis, Mnuchin remarked, "We will have a significant amount of unemployment and we're going to need to look at doing something there. I think we're going to seriously look at whether we want to do more direct money to stimulate the economy, but I think this is all going to be about getting people back to work."
Mnuchin recommended a wait and watch approach before rolling out a fourth round of stimulus as the economy begins to reopen and work its way towards recovery. However, he did note that some sectors may need additional assistance as they could take longer to begin recovering even as lockdown measures are eased.