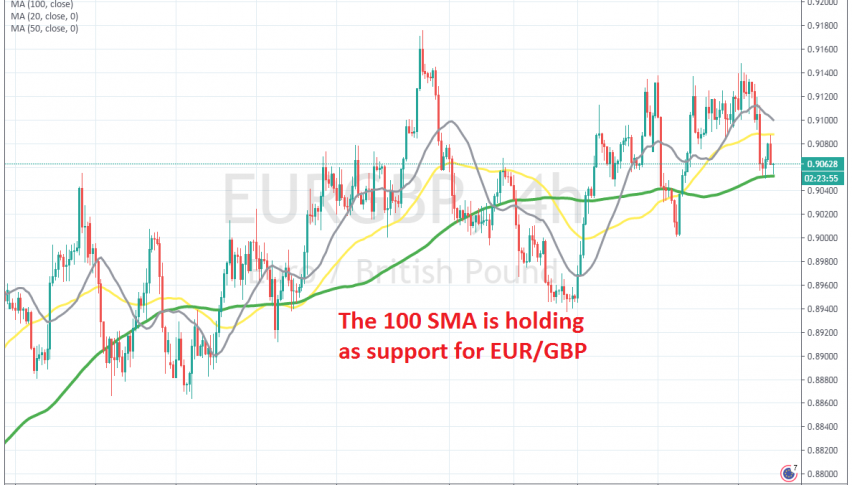 Buying the Pullback on EUR/GBP at the 100 SMA
EUR/GBP has been bullish since the middle of March, like most major pairs, which turned bullish back then, as the USD reversed lower. This pair doesn't include the USD, but the price rallied higher, since EUR/USD turned much more bullish than GBP/USD.
As a result, EUR/GBP surged around 12 cents higher, but the surge stopped at 0.95 and retreated around 8 cents lower. But the retreat stopped by mid April and this pair traded sideways for about a month. The range bound trade ended as well and since the second week of May, EUR/GBP has been slowly climbing higher.
Now this looks more like a normal uptrend, since the climb has been constant and pullbacks have been bought by buyers. Although, we have seen this pair retreat lower so far this week, but the pullback seems complete now on the H4 chart and on top of that, the 100 SMA (green) is working as support for EUR/GBP now. So, we decided to buy this pullback, so we are long on EUR/GBP now, waiting for the bounce to take place.