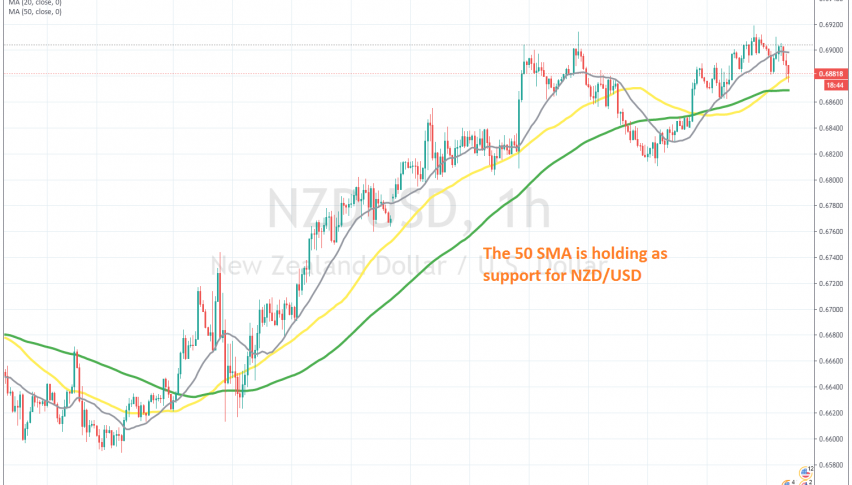 Getting Ready to Buy the Pullback in NZD/USD
From March until the end of August, AUD/USD was the most bullish pair, having climbed around 19 cents during that time. But, in recent weeks the Kiwi has gained confidence and it has been pretty bullish, more so than the Aussie.
This forex pair has been climbing more than 300 pips since November 4, after the US elections, moving above 0.69. We saw a pullback down at the end of last week, taking NZD/USD 100 pips lower, but the pullback ended above 0.68 and buyers got back in charge.
The price increased above the moving averages on the H1 chart and these moving averages turned into support for NZD/USD. The 20 SMA was providing support yesterday, while today the 50 SMA (yellow) might turn into such, since it used to be support before for this pair.
The previous candlestick closed as a  spinning top, which is a bullish reversing signal, so we are thinking about going long on this pair. If you follow our forex signals as a member, then you should receive an alert when we open that trade.