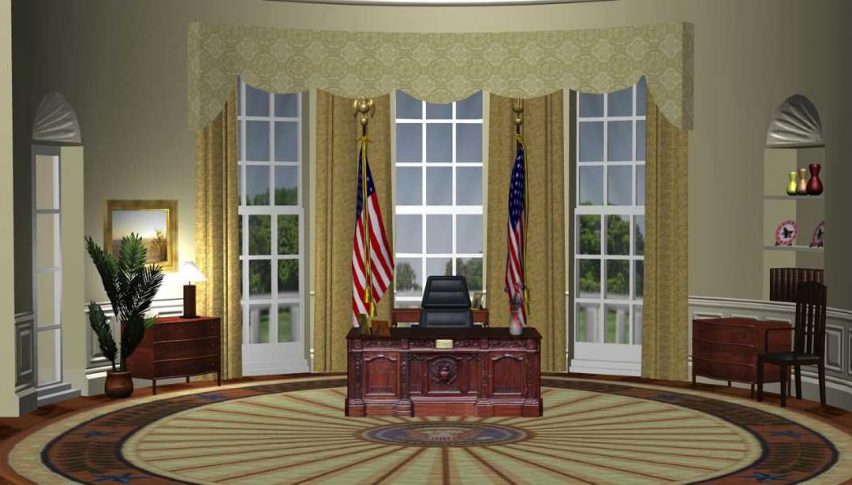 Electoral College Confirms Biden, Markets Rally
Rule number one of trading and investing is that the market hates uncertainty. The past year has been full of uncertainty, from COVID-19 to November's U.S. presidential election. Now, it appears that any ambiguity surrounding the latter has been remedied. In late-night proceedings, the U.S. Congress certified the Electoral College's vote, cementing Joe Biden as the next POTUS.
Subsequently, the American equities markets have performed well. At the midway point of the Wall Street session, the DJIA DOW (+200), S&P 500 SPX (+50), and NASDAQ (+270) are all deep into the green. The big winner is big tech, with the NASDAQ Composite up nearly 2.5%.
Yesterday proved to be a historic day in U.S. politics. Massive pro-Trump protests swept the streets of Washington D.C., placing pressure on Congress to overturn the 14 December Electoral College vote. Amid the chaos, the Capitol Building was breached for the first time in more than a century. As a result, Congress was forced to delay certification until later in the evening. In the wee hours of Thursday, 7 January 2021, Joe Biden was officially slated to become the 46th President of the United States.
Biden In, Safe-Haven Currencies Out
At this hour, it looks like forex traders are breathing a sigh of relief. USD values are up, especially vs the traditional safe-haven currencies.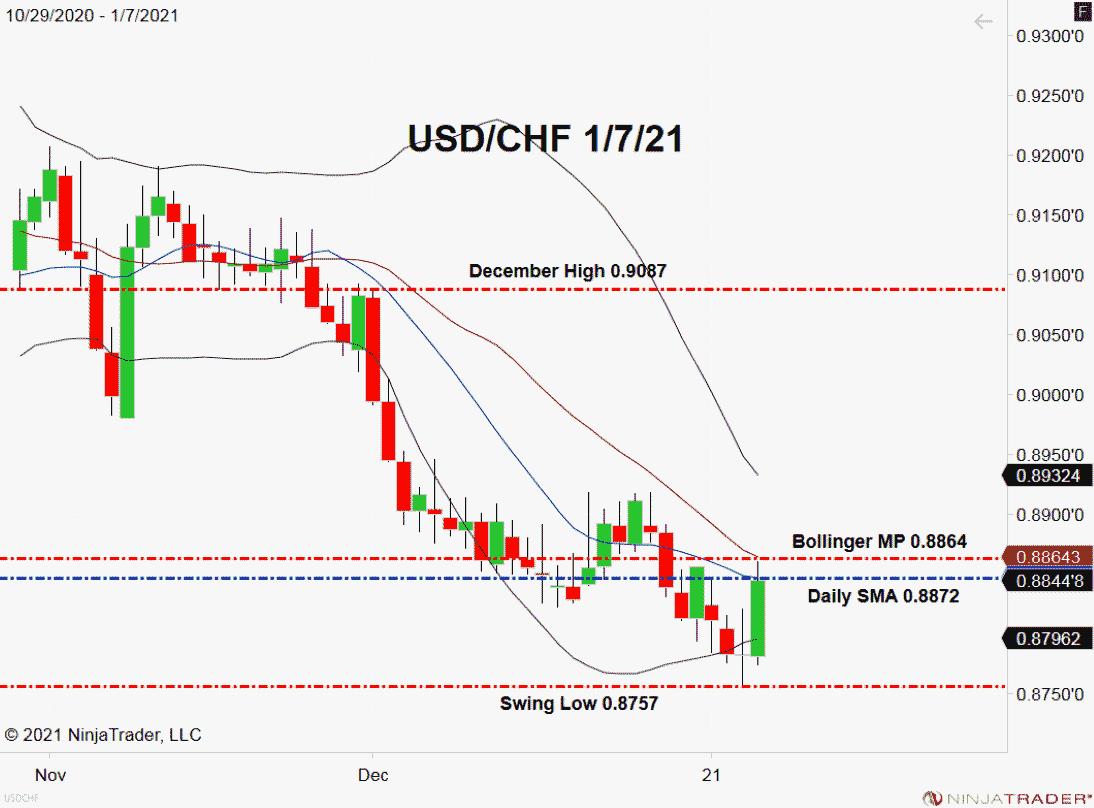 Here are the levels to watch for the USD/CHF ahead of the weekly close:
Resistance(1): Daily SMA, 0.8872

Resistance(2): Bollinger MP, 0.8864

Support(1): Swing Low, 0.8757
Overview: Despite today's strength in the USD/CHF, a bearish bias is warranted. The long-term downtrend remains valid and rates are beneath daily topside resistance. However, it looks like any concerns regarding a smooth U.S. government transition of power have receded. At the moment, Biden is the next POTUS and forex traders are bidding the Greenback.