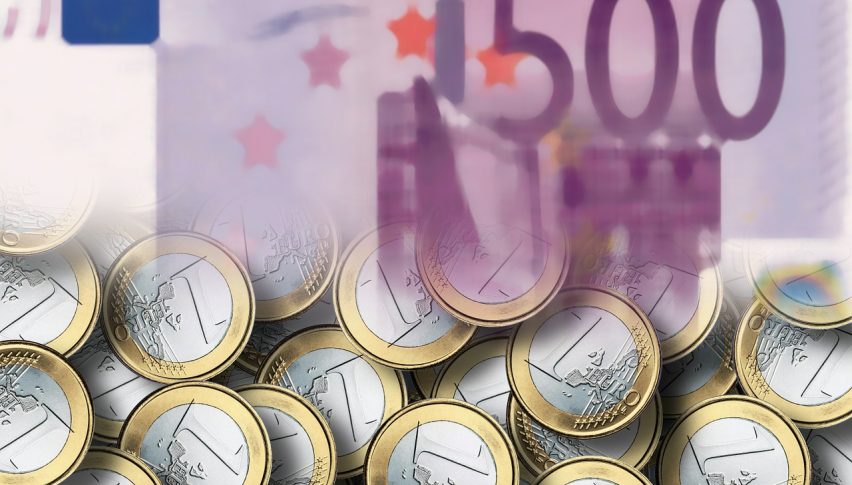 EUR/USD Extends Two-Week Consolidation Pattern
Posted Wednesday, February 17, 2021 by
Shain Vernier
• 2 min read
For the third straight week, the EUR/USD is consolidating. Since late-January, this pair has traded largely between 1.2125 and 1.2025 ― today has been no different. For now, forex traders appear happy with rates slightly below the 1.2050 level.
On the economic news front, there were a few metrics released during the U.S. premarket. Here's a look at the key figures:
Event                                                     Actual                Projected              Previous
MBA 30-Year Mortgage Rate               2.98%                       NA                        2.96%
Core PPI (YoY, Jan.)                                2.0%                       1.1%                        1.2%
Core PPI (MoM, Jan.)                             1.2%                        0.2%                       0.1%
PPI (YoY, Jan.)                                        1.7%                        0.9%                        0.8%
PPI (MoM, Jan.)                                      1.3%                        0.4%                        0.3%
Retail Sales (YoY, Jan.)                           7.43%                      NA                          2.53%
Retail Sales (MoM, Jan.)                         5.3%                       1.1%                       -1.0%
All in all, this is an extremely positive group of U.S. economic metrics. The highlight here is the January jump in Retail Sales to 5.3% from -1.0% in December. Also, it's important to note that mortgage rates are now pushing 3% after back-to-back weekly gains. As far as inflation goes, PPI for January rose from 0.3% to 1.3% ― this is important as it indicates that higher commodity prices are beginning to impact producers.
Add it all up: consumption, borrowing rates, and inflation are headed higher. Will this prompt a shift in Fed policy next month? No. The CME Fedwatch Index is still assigning a 100% chance of rates being held static at the 17 March FOMC meeting. However, this morning's news cycle does have the EUR/USD testing the bottom of its two-week range.
EUR/USD Falls After Strong U.S. Economic Data
It's a bearish day for the EUR/USD; rates are off about 0.50% and trending south. From a weekly perspective, this market is in deep consolidation.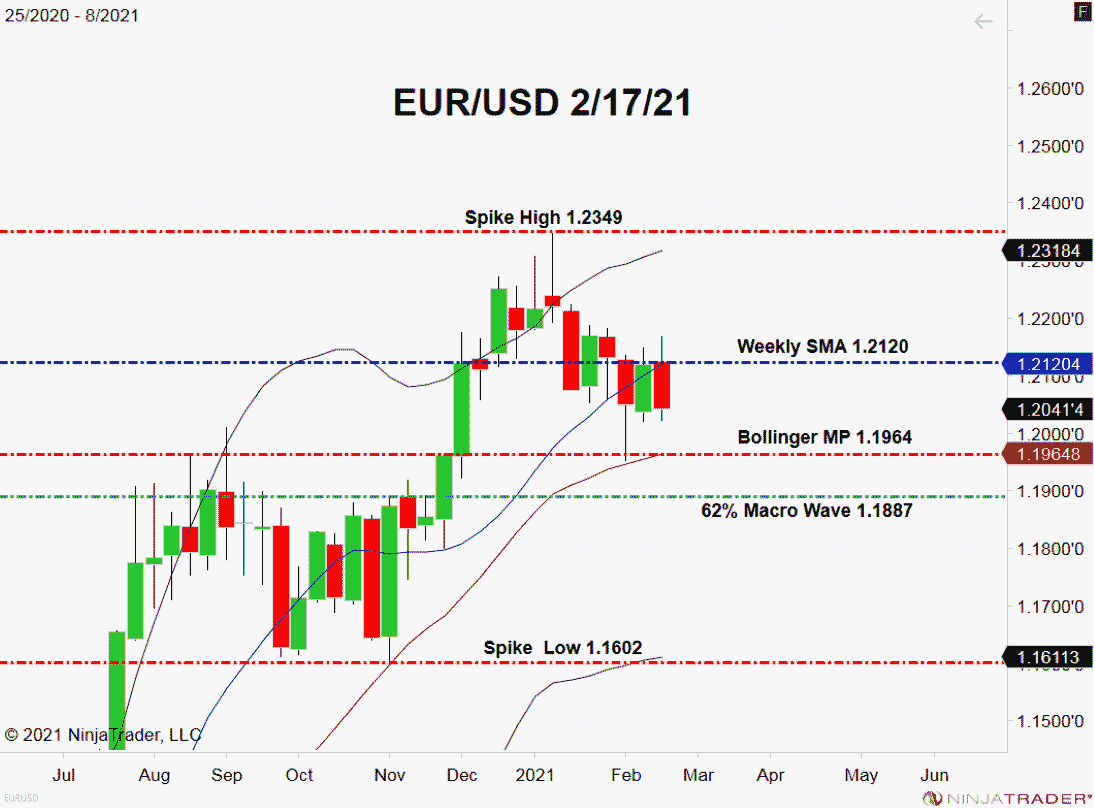 Until Friday's closing bell, here are two levels to keep a close eye on:
Resistance(1): Weekly SMA, 1.2120

Support(1): Bollinger MP, 1.1964
Bottom Line: If we see the EUR/USD extend weekly losses in the next few days, a buying opportunity may come into play. Until the weekend, I'll have buy orders in the queue from 1.1969. With an initial stop loss at 1.1944, this trade produces 25 pips on a standard 1:1 risk vs reward ratio.