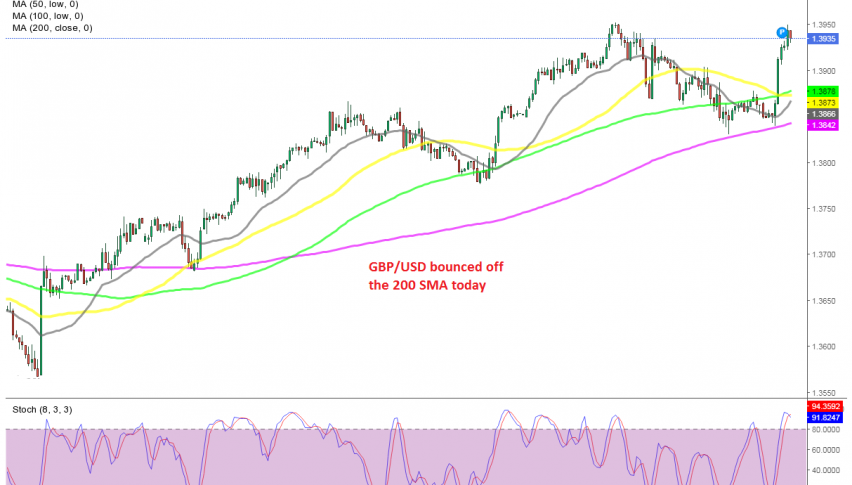 GBP/USD Heads for 1.40, After BOE Comments
The GBP/USD has been on a bullish trend for about a year, with the US Dollar being on a long term decline during this time. The uptrend stalled for some time in September and October but it resumed again after the US elections and the Brexit deal between the UK and the EU, which improved the sentiment for the GBP further.
The price reached 1.3950 last week, but this week we saw a pullback lower, which ended at the 100 SMA (green) on the H1 chart. Now, this pair has bounced 100 pips higher again, and it is targeting 1.40 right now, after comments by the Bank of England, so I assume that the big level at 1.40 will be taken out soon.
Comments by BOE policymaker, Michael Saunders
UK economy has significant spare capacity
Unemployment to rise when furlough ends
Furlough has helped to limit unemployment level
Elevated unemployment would be a sign that UK has too much spare capacity
That would push inflation back below target
Sees factors that could cause a slow, incomplete recovery
That's a bit more of a dovish take on the outlook for the labor market, but we'll get a better idea if and when the government decides to remove the furlough program, which is currently set to run until the end of April at least. The latest update by ONS reveals that roughly 20% of workers are still on furlough, which is the highest level since June and July last year.