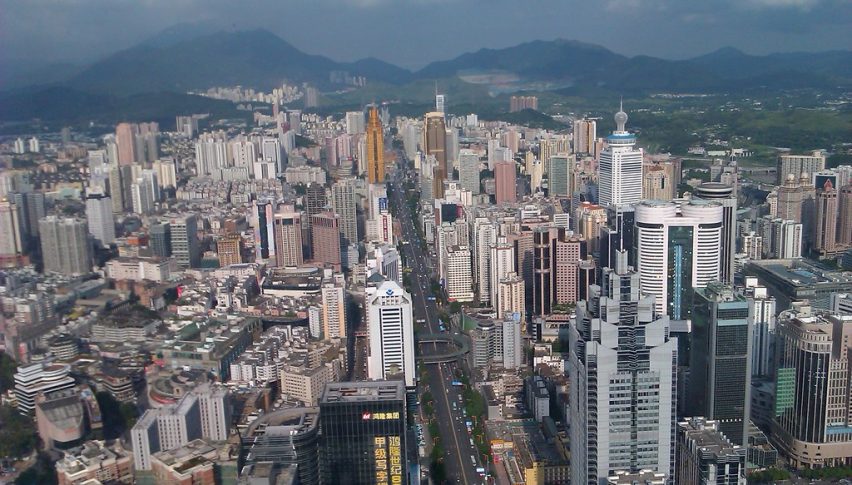 China's House Prices on the Rise – Strong Demand Supports
Posted Monday, March 15, 2021 by
Arslan Butt
• 1 min read
The rise in new home prices across China sped up during February as demand soared, especially in major cities across the world's second largest economy. According to data released by the NBS, new home prices across 70 major cities were up by 0.4% in February, a higher pace than the 0.3% rise seen during the past month.
From the lows hit last year when the coronavirus outbreak related shutdown measures were tightly imposed, new home prices have ticked 4.3% higher during the month of February, coming in higher than the 3.9% rise seen in January. The real estate market has been a key contributor towards driving China's economic recovery as it emerges out from the pandemic-driven downturn.
However, with the continued rise in prices and strong demand, there have also been increasing concerns that China could experience speculative asset bubbles and higher financial risks. This has prompted authorities to enforce tighter regulations to cap the flow of illegal funds into the real estate market and to close any potential loopholes in transactions made in the housing sector.
On a monthly basis, price growth was highest across Tier-1 cities in China; although, the pace eased slightly lower to 0.5% in February from 0.6% during January. On a positive note, 56 cities saw house prices making monthly gains in February, up from a count of 53 in the previous month.