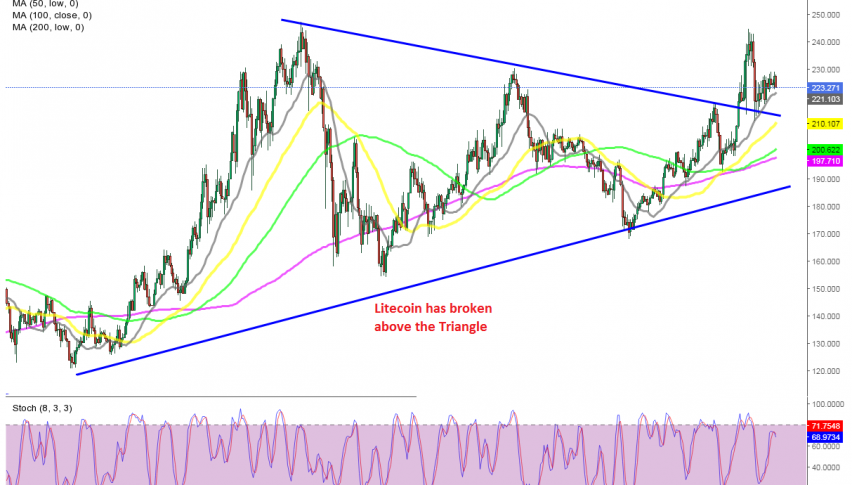 Litecoin Remains Supported by the 20 SMA
Cryptocurrencies went through another decent pullback yesterday, as you might have noticed. Bitcoin tumbled from around $59,000 to $55,500s, while Litecoin lost around $35, falling from $245 to $210 in a flash crash.
We have seen quite a few decent pullbacks already this year, yet the trend remains bullish and cryptocurrencies continue to progress higher. This latest retrace was even smaller than the previous ones, which suggests that the bullish momentum will continue further to the upside.
Yesterday the pullback stalled at the 20 SMA (gray) on most cryptocurrencies, including LITECOIN , as shown above. This also indicates that sellers are not too confident. During the last few session, this digital currency has been crawling higher, although the climb seems low as well. We're still around $20 higher or 2,000 pips, so this trade is going well for us and we're holding on to it.