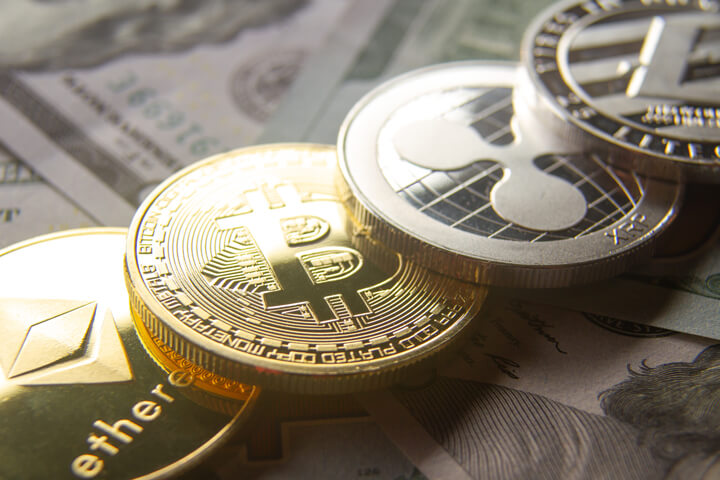 Leading Cryptocurrencies Drop as Biden Proposes Hike in Capital Gains Tax
Posted Friday, April 23, 2021 by
Arslan Butt
• 2 min read
The cryptocurrency market has suffered a setback, with majors BITCOIN and ETHEREUM prices crashing on Friday over worries that US President Joe Biden's plans to hike capital gains taxes could drive down interest in investing in digital assets. In the previous session, Biden revealed a proposal to raise capital gains from the existing level of 39.6% to almost double on people earning over $1 million.
Although retail investors raised concerns that such a proposal could have an adverse effect on the crypto market, analysts maintain that the dip could be temporary amid increased interest among institutional investors. In addition, the growing incidence among retail businesses for accepting digital currencies as payment method is also helping drive up their adoption rates.
Following the release of the news, Bitcoin prices crashed below the $50,000 level while Ethereum lost as much as 10% on Thursday after touching a record high above $2,600. In Bitcoin's case, the $40,000 level is offering a strong support but a drop to this level seems unlikely amid high levels of interest among buyers. Meanwhile, Ethereum is expected to recoup its losses in active trading over the weekend as long as it trades above the $2,000 level.
The "buy the rumor, sell the fact" sentiment drove a sharp sell-off during yesterday's US session, and its effects were also seen into early trading in Friday's Asia session. However, this sentiment's effects typically last for a short period of time and activity in the market should return to normal levels, reversing losses for the cryptocurrencies soon.