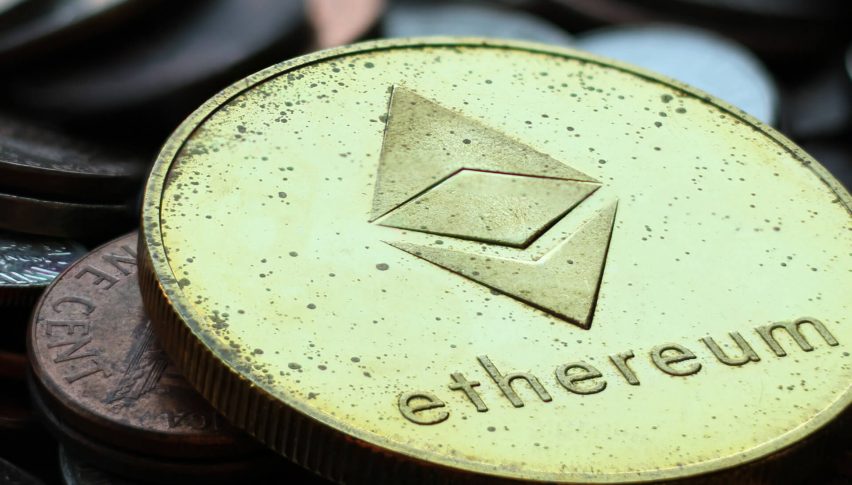 VanEck Files For First U.S. Ether (ETH) ETF
In a release from late Friday, VanEck Associates filed for SEC approval on the first U.S. Ether ETF. The move is the latest development in the mainstream adoption of cryptocurrencies, although it may be in vain. As of yet, the SEC hasn't approved any crypto ETFs, including VanEck's petition for a formal Bitcoin BTC offering. Nonetheless, it looks like VanEck is betting that if a BTC ETF is approved, an ETH ETF wouldn't be far behind.
On the cryptocurrency front, it's been a lazy 24-hours for pricing. Bitcoin (+0.81%) has traded near flat, as Ether ETH (+6.59%), Bitcoin Cash BCH (+9.59%), and Litecoin LTC (+7.73%) have led the way. The much-maligned Dogecoin DOGE (+2.70%) has traded with heavy volatility since Musk's SNL appearance but looks to be settling near the $0.50 level.
For the time being, Ether is quickly stealing the show. Prices have broken above $4,000 and are driving higher. While the VanEck filing certainly hasn't hurt matters, Ether's applications to the budding decentralized finance (Defi) sector are driving values. In addition, Ether is preparing to shift its blockchain algorithm to a proof-of-stake consensus from a BTC-esque proof-of-work format. The move is intended to make Ether more energy efficient, which may play big among the pro-environment Biden administration.
Ether (ETH) Posts Epic Rally Above $4,000
One thing is for sure — there is no arguing with Ether's 2021 gains. Values are up nearly five-fold and driving toward $5,000. One has to wonder what the top really is for Ethereum and its "smart contract" oriented technology.
Overview: Right now, an extreme bullish bias is warranted across the cryptosphere. And, Ethereum is positioned to be one of the asset classes' big performers. Barring a major U.S. tax-season crackdown or surprise decision in the SEC vs Ripple court case, prices will likely hit $5,000 sooner rather than later.