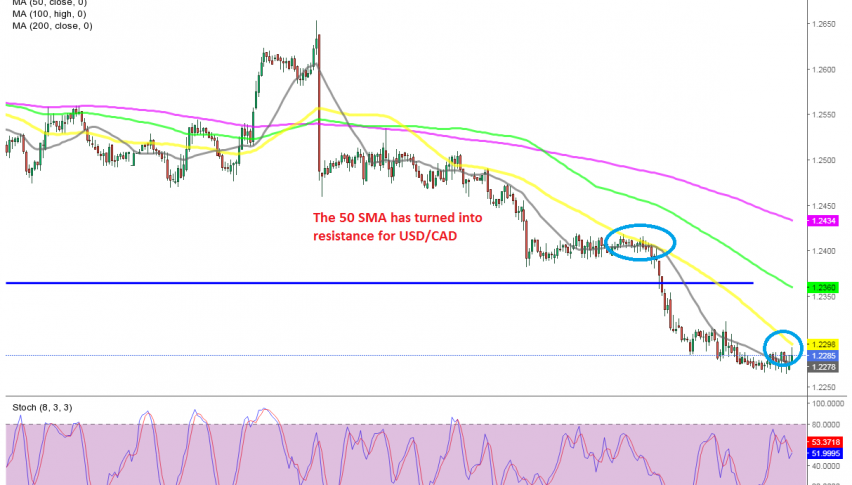 USD/CAD Could Be Headed to Its Lowest Rates in Years
USD/CAD recovered only slightly from a low of 1.2079, which is the lowest point it has hit for the year. Its poor performance from last week continues to carry over, and investors are waiting for US data prints later in the week to make a move.
Lately, the USD has been performing poorly with some volatility and continues to look weak moving forward. Promises made by the Treasury department and the President in recent weeks about inflation holding off and the economy recovering strongly have not strengthened faith in the US dollar.
[[USD-graph]]
The Consumer Price Index (CPI) will be updated later in the week, and analysts expect it to show an inflation level that is above the target mark.
EUR/USD is looking healthy moving forward, though. The Eurozone economy is currently enjoying a bright outlook thanks to a sped up rollout of vaccines, which is providing support for the EUR.
Expectations for the USD to improve are being kept in check due to a slowdown in consumer spending, particularly among households. Thomas Barkin, the Richmond Fed President, said that April's 266K increase was not as high as he thought it would be.
Analysts across the US are tempering their expectations as well, as vaccines continue to roll out slower than predicted, and the economy continues to recover at a staggered rate. The full recovery of the economy and strong performance of the dollar relies on multiple states increasing their output. So far, only a few states have opened back up completely, but as more states follow suit, the dollar's health could see rapid improvement.