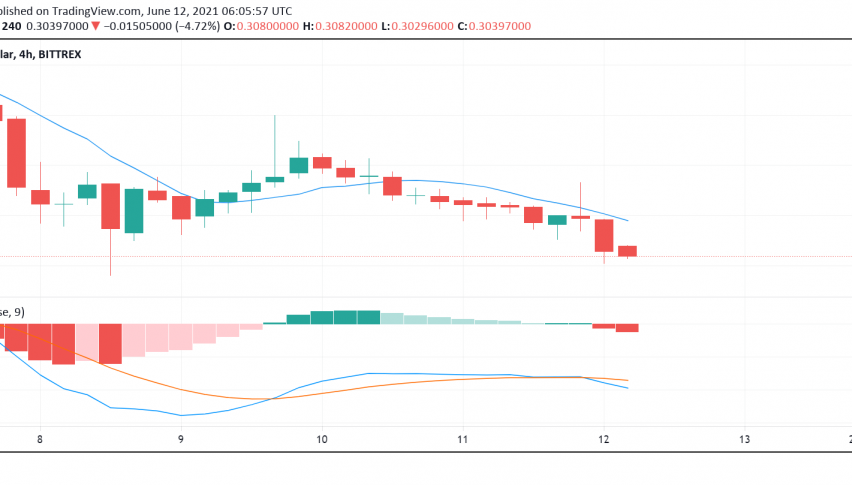 How to Trade Dogecoin (DOGE) This Weekend
Dogecoin (DOGE) prices are on the slide into the weekend, down by over 20% over the past week and by more than 6% in the past 24 hours, weighed down by the bearish mood affecting the majors in the crypto market. At the time of writing, DOGE/USD is trading around $0.30.
The cryptocurrency market has been experiencing challenges over the past few sessions after Chinese authorities clamped down hard on crypto mining activities in the northwestern province of Qinghai as well as in a district in Xinjiang. The mood among investors has soured further after JPMorgan analysts have cautioned about a "backwardation" in the recent weeks indicating a possible upcoming "bear market" in cryptocurrencies, which could bring about further downside.
Analysts have already forecast that market leader BITCOIN could slide down to as low as $20,000 in the coming sessions, which in turn could drag the sentiment lower for all other digital assets. As the leading cryptocurrency, moves in Bitcoin often dictate trends in the overall market and have a significant impact on moving this highly volatile market.
On a positive note, however, Dogecoin could find some support from a possible development indicating increasing interest in the memecoin from Ethereum's co-founder Vitalik Buterin. Buterin has dropped hints that he could be colluding with DOGE's developers to improve it, stating that if its block time rises 10 times higher while its transaction fees drop 10 times lower, it could be miles ahead of its closest competitors.
Key Levels to Watch
For those of you looking to trade DOGE over the weekend, the moving averages and the MACD indicator on the H4 chart of DOGE/USD are suggesting a bearish bias. The price recently fell below a support at $0.31 while the next support level isn't too far away, at $0.27.
For a confirmation of a reversal, Dogecoin's price must rise all the way above the pivot at $0.37 with buyers attempting to cross the key $0.40 level. If this happens, keep an eye out at resistance levels at $0.42 and $0.46.