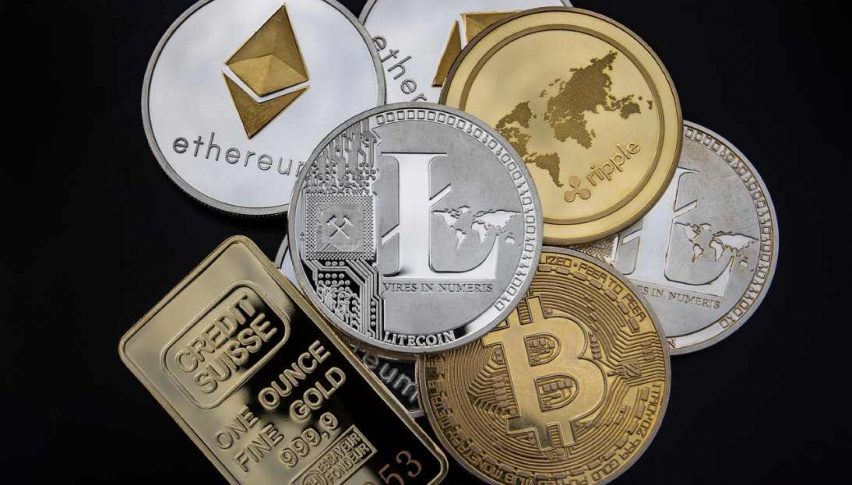 Cryptos Fade, A Scalping Plan For Ripple (XRP)
It has been a rocky day across the markets and cryptos continue to extend their summer 2021 bearish tendencies. Over the past 24-hours, heavyweights Bitcoin BTC (-2.5%), Ethereum ETH (-3.95%), and Ripple XRP (-3.98%) are all in the red. For Ripple, the psychological barrier of $0.50 is quickly coming into view.
Aside from buzz over the Delta variant, there is big news on the ransomware front. In a prepared statement released today, the White House has condemned China for its role in recent cyberattacks. Here are the broad strokes of the brief:
"Today, the United States and our allies and partners are exposing further details of the People's Republic of China's (PRC) pattern of malicious cyber activity."

"An unprecedented group of allies and partners ‒ including the European Union, the United Kingdom, and NATO ‒ are joining the United States in exposing and criticizing the PRC's malicious cyber activities."

"The United States is deeply concerned that the PRC has fostered an intelligence enterprise that includes contract hackers who also conduct unsanctioned cyber operations worldwide."

"The U.S. Department of Justice is announcing criminal charges against four PRC Ministry of State Security (MSS) hackers."
The statement from the Biden administration is a bold one and important to the crypto markets. Cryptocurrencies are the mode of payment put forth by ransomware purveyors. If the U.S. government is serious about combating ransomware attacks, then crypto regulation is going to be a key part of any such plan. At this point, it appears that sweeping governmental cryptocurrency oversight is coming to the likes of Bitcoin, Ethereum, and Ripple.
A Scalping Plan For Ripple (XRP/USD)
As you can see from the weekly chart below, Ripple is in the process of taking out 2021's 78% Fibonacci retracement ($0.5903). Given this technical development, a test of June's low ($0.5096) is imminent.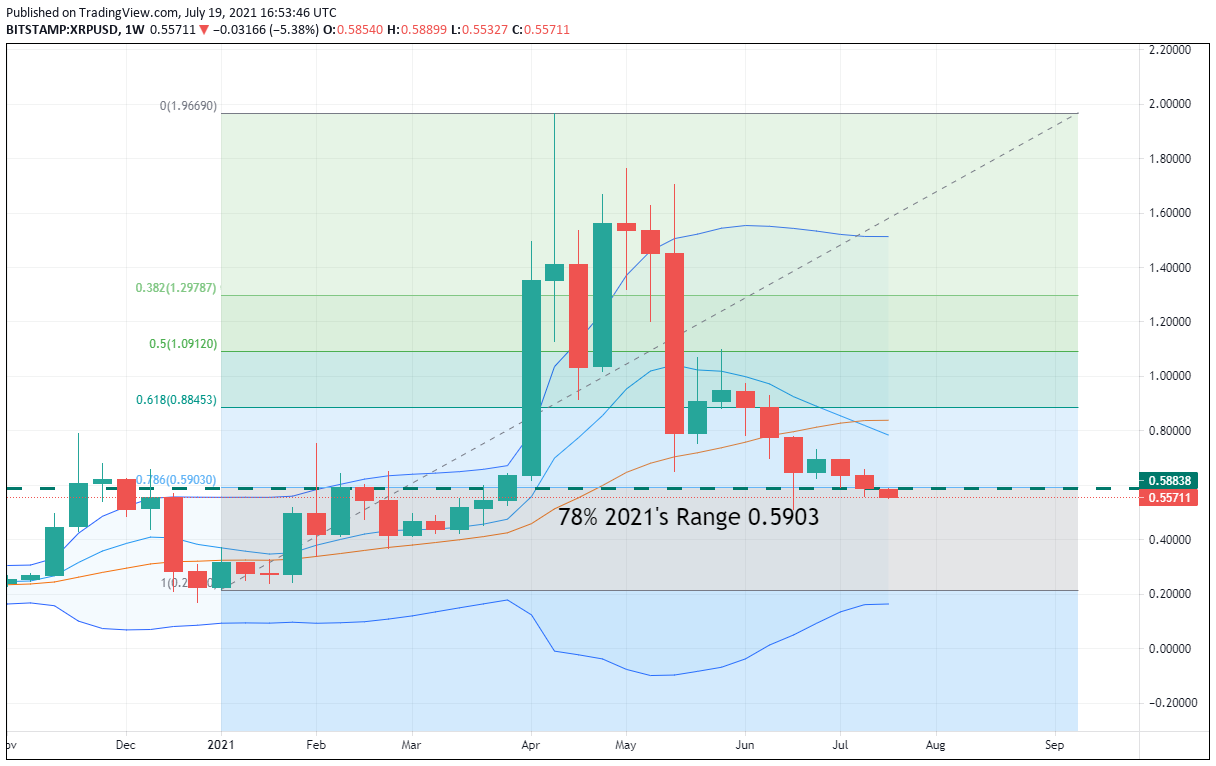 Bottom Line: Sometimes the best trading plans are simple. For Ripple, I'll be looking to buy in from $0.51. With an initial stop loss at $0.48, this short-term scalp produces $0.03 (5.8%) on a quick bounce from the $0.50 psychological barrier.