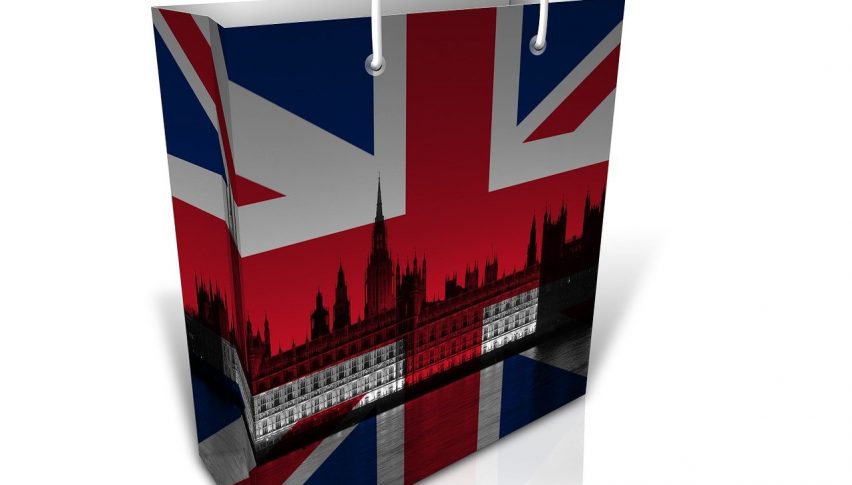 UK's Consumer Confidence Improves to Pre-Pandemic Levels in July
Consumer confidence across the UK bounced back to pre-pandemic levels during the month of July as the lockdowns and restrictions were further eased and economic activities resumed once again. According to GfK, UK's consumer confidence picked up from -9 in June to -7 in July, two points higher than the levels seen in March 2020 when the nation went into its first lockdown.
Households' expectations about the state of their personal finances over the coming year remained unchanged from June, with its sub-index measuring a reading of 11, and holding above 0, indicating optimism. Back in July 2020, this figure had fallen down to 0.
Consumers, however, turned more pessimistic regarding how the general economic situation would play out over the next 12 months, with its score dropping from -2 in June to -5 in July. Meanwhile, consumers felt  more confident about making bit ticket purchases, with its score surging to +2 in July from -5 in June.
Client strategy director at GfK, Joe Staton, notes, "Personal finance expectations for the next year remain strong and there's a dramatic jump this month in our major purchase sub-measure with shoppers agreeing that now is the 'right time to buy'. The healthy seven-point rise aligns with strong retail growth figures that reflect the gradual unlocking of the UK high street and release of pent-up demand as Brits hit shops, restaurants and venues."
Impact on the GBP
GBP/USD is trading under pressure on Friday, after recovering from the sharp losses registered earlier in the week. Despite the positive consumer confidence readings, the Cable is facing downward pressure after the UK's composite PMI revealed a slowdown in business activity during the month of July.
At the time of writing, GBP/USD is trading at around $1.372, also under pressure amid a cautious mood in the markets supporting the safe haven appeal of the US dollar as investors worry about the impact of the resurgence in cases on economic recovery across the UK and most other parts of the world.