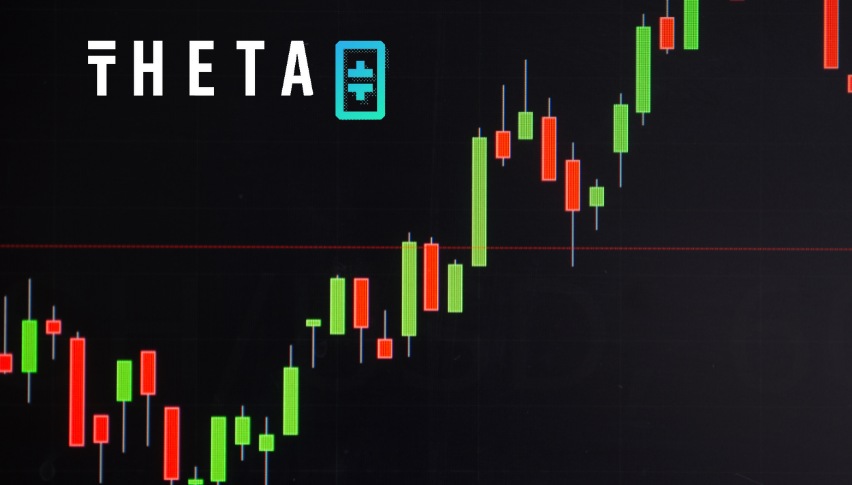 Theta Up 7.3% Today as It Continues Its Climb
Theta was trending down for the week started to move back up again. It's testing the $6.50 (THETA/USD) resistance level, which it had fallen under on Sunday. Theta continued to drop on Monday, starting off the week in a slump. After a sharp drop early Monday morning, Theta began to climb and continues to do so this morning.
It's now up 7.3% at $6.36. Monday was actually the lowest the point Theta has seen in a month, so it's promising to see the cryptocurrency start climbing back up. Theta was testing the $7 resistance level on Friday, briefly passing above that level. Earlier last week, Theta had climbed as high as $9.50, with analysts optimistically hoping for a $10 breakthrough. That didn't happen though.
Is Theta a Good Investment?
Last week's performance shows that Theta still has a lot of life and surprises left in it, making it a solid choice as a long-term investment, especially for those who are investing now when the price is low compared to where it's been for much of the year. It's expected that Theta will move much higher in the coming weeks, possibly seeing a brief resurgence like it did last week.
Theta still holds the same 0.29% market dominance that it did last week with a trade volume of over $236 million. It is well below its all-time high of $15.72, which it achieved in March of this year. Over the last seven days, Theta has gone as high as $7.43, and it's not unrealistic to expect it to shoot back up to that level over the weekend, when Theta tends to do quite well.
Anyone looking to invest in Theta and quickly make a profit off it should be buying it up during the midweek ebb or early week decline and watching the weekend for signs of quick growth. Theta often see sharp movement around Friday or Monday each week.