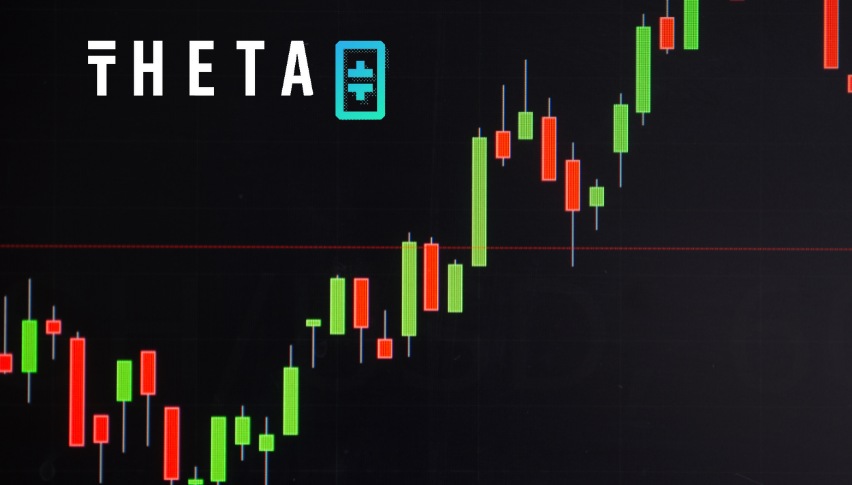 As Theta Levels Out, Is It Preparing to Go Bullish?
Theta has struggled against the $5.30 (THETA/USD) resistance level all week long since falling below that point on Friday. That is nearly an entire week so far spent under this key level, but it maybe due to bounce back very soon, possibly well past the $6 level.
While Theta has seen some notable drops throughout the week, its downward trend is slowing down and it is evening out. This could be an indication that it's preparing to go bullish over the weekend.
Is a Weekend Spike Typical for Theta?
Looking back at this month's performance, Theta has spent the last few weeks falling over the weekend. But that's not always the case. The first weekend of September, Theta climbed significantly. It climbed all weekend to reach its highest point for the month on Tuesday the 7th. That was 9.5774, and while the crypto quickly fell from that peak, it's worth noting that Theta occasionally has a tendency to spike over the weekend. That's what we could see this weekend, and a lot of investors are hoping for it. Many of them have invested in Theta during its low week.
This has been Theta's toughest performing week all month. This crypto had a great month in August, staying above the $6.35 level almost all month long. July was tougher, though, with a low of $3.5897 in the middle of the month that Theta began to recover from almost right away.
In other words, when Theta goes down, it does not tend to stay down, at least not in recent history. We expect to see Theta move back up to the $6 level soon and likely shoot well past that.
Indicators to Watch
We are keeping an eye on the trade volume for Theta and seeing a lot of action there. It is currently enjoying a trade volume of over $226 million within the last 24 hours, which is a 6.40% increase over yesterday. It seems a number of investors are expecting Theta to rise sometime soon and are starting to buy up the digital asset. They could very easily take this crypto on a bullish run, which could happen as early as this weekend. This is definitely a crypto to keep an eye on over the next couple days.