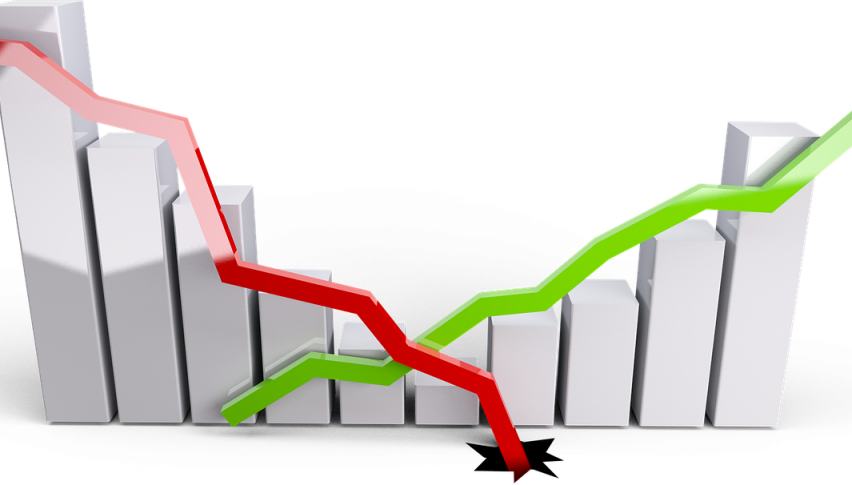 South Korea's Q3 GDP Misses Forecast, More Weakness Expected in Q4
Leading trade-based economy South Korea posted slower than forecast growth through the third quarter of the year despite strong exports amid tepid domestic demand. According to data released by the Bank of Korea earlier in the day, South Korea's Q3 2021 GDP came in at 0.3% QoQ, slowing down from the previous quarter when it had posted a 0.8% growth and coming in below economists' expectations for a reading of 0.6% instead.
On an annual basis, the Q3 GDP posted a 4% growth, although this figure was also weaker than the previous quarter's 6% growth and economists' forecast for a 4.2% growth. The South Korean economy posted a growth supported by an uptick in exports by 1.5% through Q3 after contracting by 2% during Q2, powered by rising demand for semiconductors and petroleum products.
The weaker reading for the previous quarter came on the back of a contraction in private consumption, which fell by 0.3% in Q3 after increasing by 3.6% through Q2 2021. In addition, construction and facility investments – other key contributors to the GDP, also contracted by 3% and 2.3% respectively between July and September.
Economists expect the GDP for the current quarter to come in even weaker as a result of global supply chain disruptions even as inflationary pressures weigh on consumption. The supply chain challenges can heavily impact South Korea's manufacturing sector and even impact its exports – both key contributors to its economy.
The South Korean economy is expected to grow by 4% through 2021 as per estimates by the BOK. This would be a far better performance after the 0.9% contraction seen in 2020 on account of the COVID-19 pandemic and lockdowns. Despite the economic rebound weakening in recent months, economists are optimistic that the nation could see domestic consumption and GDP improve early next year as authorities lift restrictions and curbs.