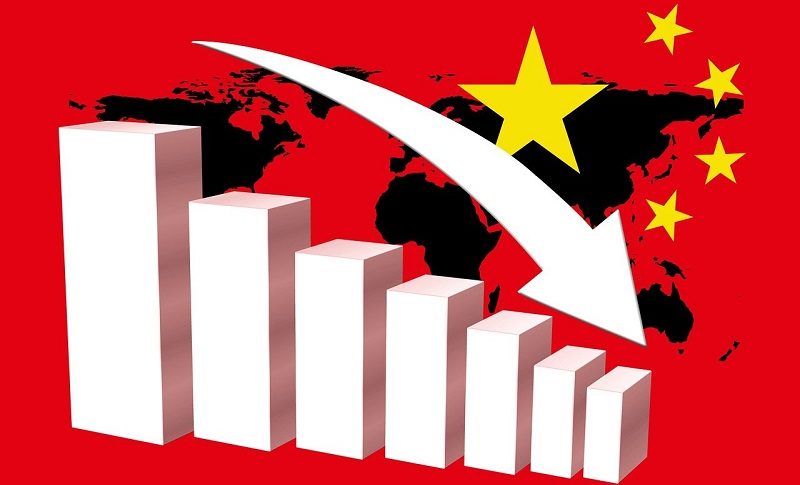 Forex Signals Brief for July 15: US Retail Sales and Chinese GDP Today
Yesterday's Market Wrap
Yesterday's markets continued the momentum of the previous days, with the risk sentiment being off, especially after the US CPI (consumer price index) inflation showed a strong jump in June on Wednesday's report and the 100 bps hike by the BOC that same day, which opens the door for other central banks to deliver such hikes. As a result, risk assets tumbled lower and yesterday they continued down, after the jump in the USD PPI (producer price index) inflation, which is a sign for higher CPI inflation in the coming months.
That sent the USD higher and EUR/USD below parity since 2002, reaching 0.9953 and US WTI crude Oil to $90.56. Later in the US session, FED Idaho Governor Christopher Waller said that he supports a 75 bps hike but would go higher if retail sales and housing were strong. After that, the implied odds of a 100 basis point hike at the July 27 meeting took a big hit, falling to 50/50.
Early this morning the annualized retail sales and GDP QoY were released, indicating great weakness during Q2 due to covid lockdowns and other restrictions. But something bigger is brewing there as people are finding it hard to receive their deposits and panic is setting in.
Later on the US retail sales for June and University of Michigan (UoM) consumer sentiment will be important factors before next week's FED decision, while the Empire State Manufacturing Index is expected to fall further into negative territory.
We continue the winning streak with our trading signals, after yesterday we had yet another great day. We opened several signals across different markets and all of them closed in profit. We remained long on the USD once again and booked profit post-US PPI report, which sent the USD higher once again. So, we're having a great run with our forex signals for the second week.
GOLD – Sell Signals
We continue to sell Gold as it continues to remain bearish since it reversed down in March. In the previous two months, the trend slowed and the 200 SMA (purple) was acting as support, but the decline has picked up pace this month and the 20 SMA (gray) has turned into resistance on the H4 chart.  Yesterday we opened two sell Gold signals, both of which closed in profit.
XAU/USD – 240 minute chart
DAX – Sell Signal
Stock markets turned bearish at the beginning of this year, as central banks started raising interest rates, after being in the strongest bullish run ever in the last two years. DAX30 has picked up speed as it falls lower and after the retrace higher failed at the 50 SMA (yellow) on the H4 chart, we decided to open a sell signal, which closed in profit yesterday.
DAX30 – 240 minute chart
Cryptocurrency Update
Cryptocurrencies continue to trade in a range, as they are reversing higher after the decline earlier this week from the top of the range, following the bullish momentum last week. We opened several crypto signals during the decline and now we are trying to trade the reversal.
Buying BITCOIN As It Reverses At Support
Bitcoin and most cryptocurrencies have been bearish since last November after a failed attempt to surge higher back then, but for about a month they have been trading in a range, consolidating after suffering some heavy losses. We have been trading this range and yesterday we decided to open a buy Bitcoin signal just above $20,000.
BTC/USD – 60 minute chart
ETHEREUM Moves Above the 200 SMA
Ethereum has been bearish during the second week of this month, after a decent bullish attempt in the first week, although buyers failed to push above $2,300. Since then the 20 SMA has been acting as resistance at the top and we opened two sell signals yesterday at the 50 SMA (yellow) on the H1 chart, after the first one closed in profit, following the crash from the US CPI report.
ETH/USD – 240 minute chart
Cryptocurrencies were showing strong bullish pressure in the first two months of 2023, but the bullish momentum has faded
2 weeks ago