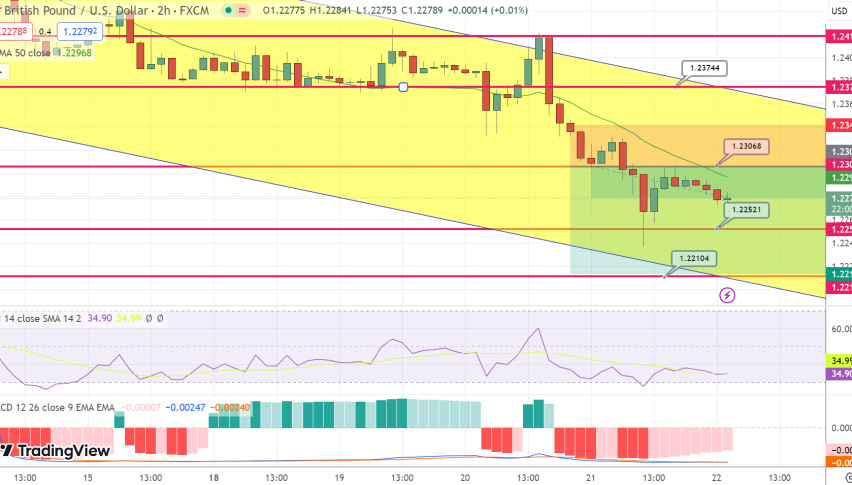 GBP/USD Wavers Amidst Prevailing Economic Signals
Posted Friday, September 22, 2023 by
Arslan Butt
• 2 min read
The GBP/USD duo faces challenges in maintaining the modest recovery noted the previous day from a near half-year low of 1.2230, demonstrating subdued movement during Friday's Asian session.
Currently, the currency pair hovers under the 1.2300 threshold, indicating a potential continuation of the downward trend observed over the recent couple of months.
The US Dollar remains robust, slightly beneath its peak from June, benefiting from the Federal Reserve's steadfast stance. This stance exerts pressure on the GBP/USD as the Fed adheres to the elevated rate levels in the 5.25%-5.50% bracket, a 22-year pinnacle. Although consistent with expectations, the Federal Reserve hinted at another potential rate increase this year, given persistent inflationary pressures.
In addition, the recent 'dot-lot' projection reveals that the policymakers are inclined towards a benchmark rate of 5.1% in the upcoming year, implying only two prospective rate reductions in 2024, halving prior forecasts. These predictions, combined with an unforeseen decrease in US Weekly Jobless Claims, prompted the yield of the two-year US government bond to reach a new 17-year high.
Furthermore, the decade-long US Treasury yield ascends to levels not seen since late 2007, strengthening the US Dollar.
The escalated US Treasury bond yields raise alarms about potential economic challenges, arising from swiftly inflating borrowing expenses. Such concerns stifle the appeal for high-risk assets, leading to a slump in equity markets. This downward trajectory in equities further accentuates the allure of the traditionally reliable US Dollar, applying additional pressure to the GBP/USD . Compounding this is the unexpected inaction by the Bank of England (BoE) recently.
In a surprising move, the UK's central financial institution chose to maintain its primary interest rate at 5.25%, contradicting the anticipated 25 bps increment to 5.50%. This decision comes in light of the recent slowdown in inflation, indications of a relaxing UK labor market, and renewed economic slowdown concerns. Notably, this is the BoE's inaugural deviation from rate hikes since December 2021.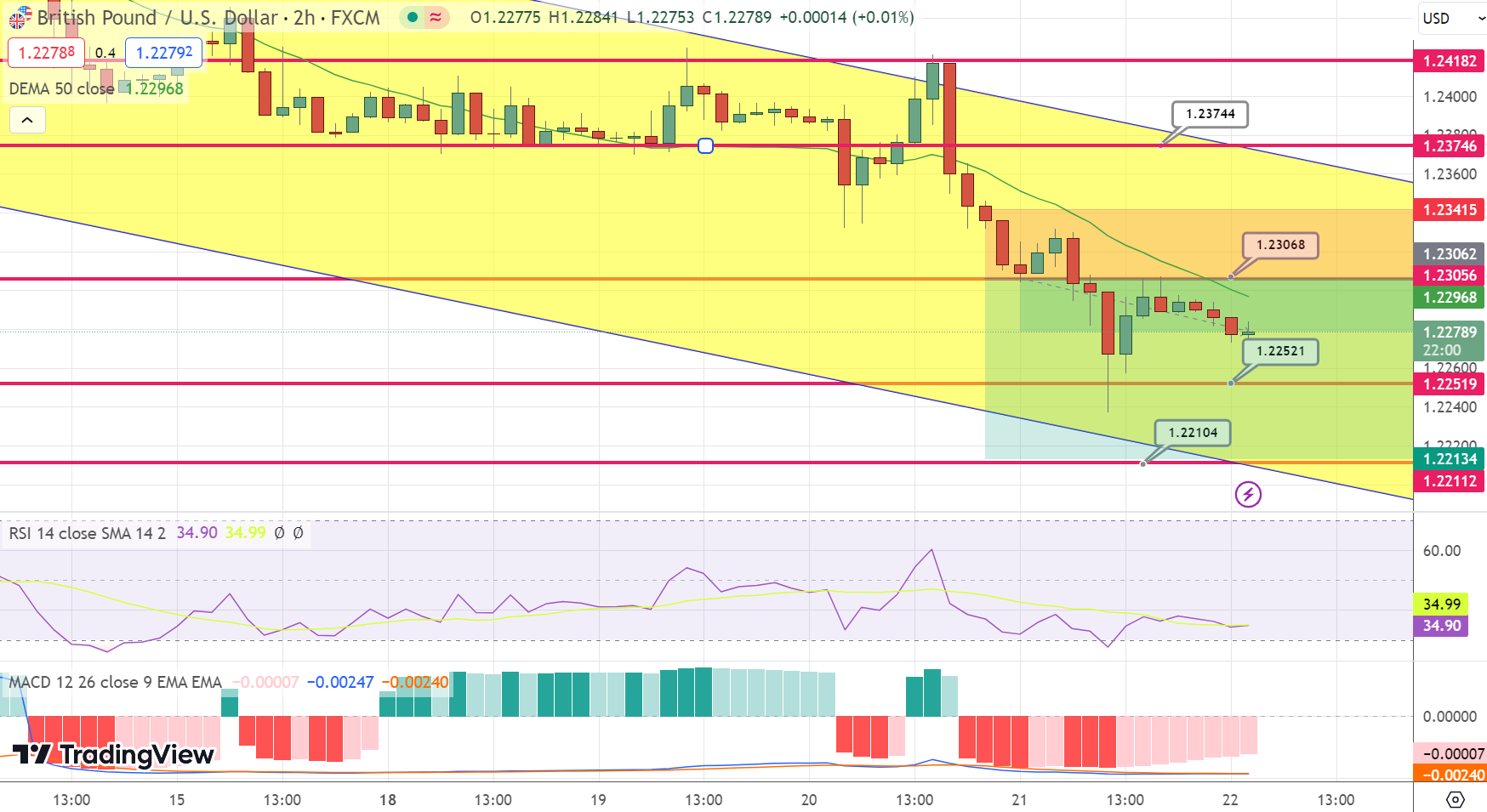 Concurrently, they've adjusted their economic growth predictions for the third quarter downwardly, from 0.4% to a mere 0.1%.
Given this backdrop, bearish traders appear to have an upper hand, signaling that the GBP/USD may lean towards a decline. Thus, any prospective uplifts might be perceived as short-lived, potentially presenting selling opportunities. As the trading week concludes, market participants are keenly awaiting the flash PMI data releases from both the UK and the US. Concurrently, the currency pair looks set to conclude on a declining note for the third consecutive week.