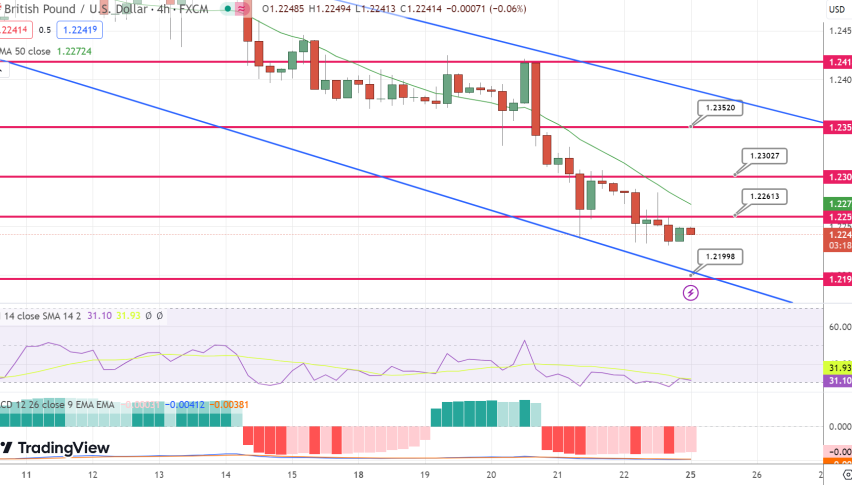 GBP/USD Dynamics: The Interplay of Hawkish Stances and Yield Curves
Posted Monday, September 25, 2023 by
Arslan Butt
• 1 min read
The GBP/USD duo is currently experiencing limited fluctuations during the Asian trading session this Monday, reflecting upon its recent descent to levels last witnessed in late March. The pair hovers slightly beneath the mid-1.2200s and appears predisposed to extend the downtrend initiated from the 1.3140 benchmark, a zenith achieved on July 14.
The US Dollar retains a robust stature, proximate to a six-month apex, fortified by the hawkish inclination of the Federal Reserve. This stance from the Fed, advocating the persistence of elevated interest rates to realign inflation to its 2% objective, acts as a significant counterforce to the GBP/USD pair's upward movement. The central bank's recent projections denote an inclination for a further 25 basis point adjustment by the year's end, while its 'dot-plot' indicates a future trajectory with only two rate reductions in 2024, contrasting the previously anticipated four.
This perspective catalyzed the 10-year US bond yield's ascent to levels unseen since 2007, reinforcing the USD's allure in risk-averse environments. Conversely, last week, the Bank of England's unexpected hiatus amplified Sterling's subdued performance, presenting another constraining factor for the GBP/USD equation. Notably, this decision by the UK's central monetary institution concluded a consecutive streak of 14 interest rate augmentations, a response to the recent slackening of inflationary pressures.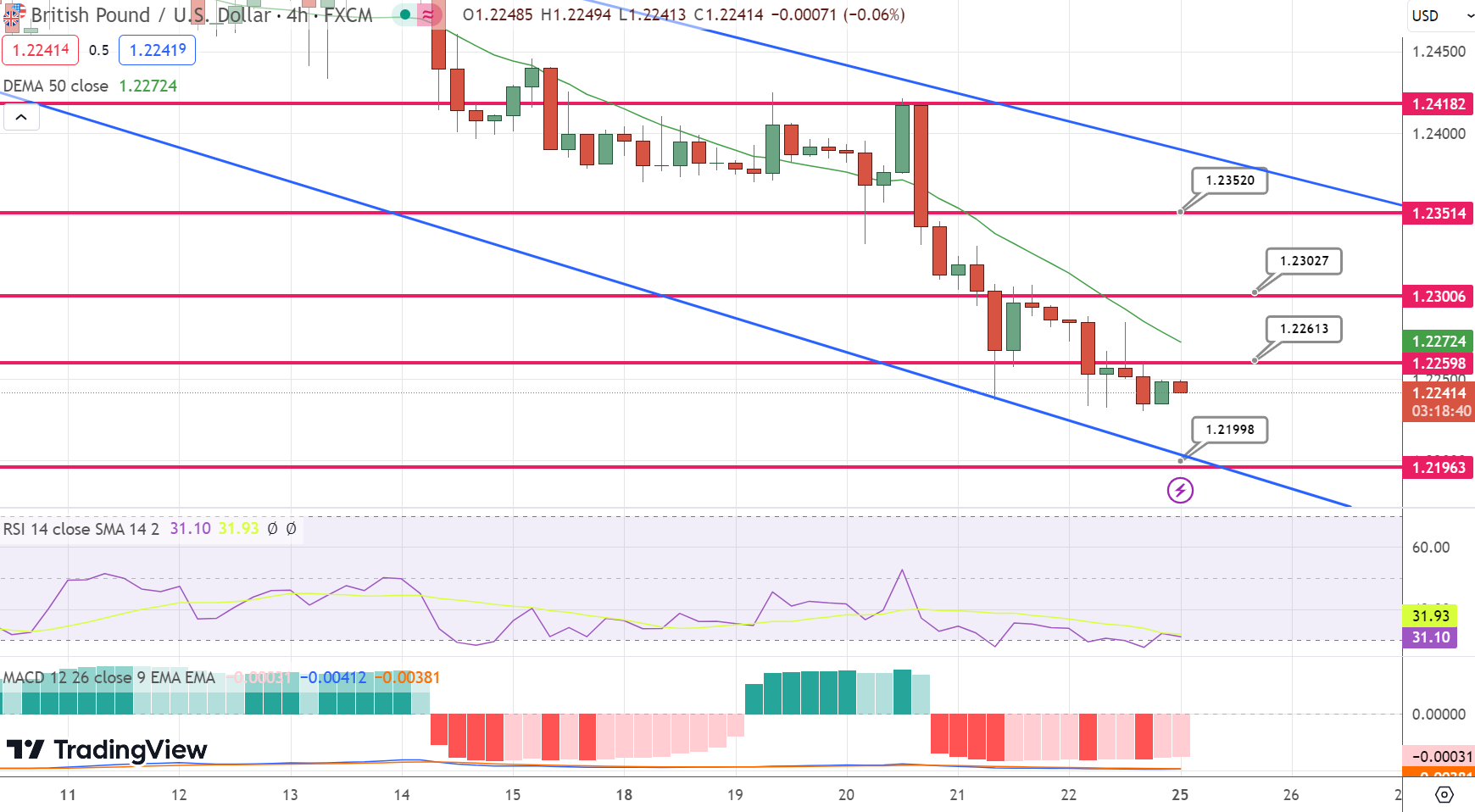 Considering these fundamental underpinnings, the trajectory for the GBP/USD appears to be skewed southward. However, the daily chart's Relative Strength Index hints at potential oversold territories, advocating prudence. With a lack of significant economic dispatches from both the UK and the US, it might be judicious for investors to anticipate some short-lived stabilization or a slight uptick before strategizing for continued depreciation.