You Can't Ask for Better Employment Numbers
We just got a red number from the US, but that's not what you think. Yes, it was a miss but it was a good number nonetheless. It was the US unemployment claims report that was just published and it was prety good, although the numbers missed the expectations, hence the red number. 
The expectations were for 253k unemployment claims, but the actual number was 268k. That's not far from the consensus by any means, which puts this report right in the recent range that stretches between 250k and 270k.
If the US unemployment claims remain around these levels during 2017, then the FED will have no excuses to hike the interest rates at least a couple of times next year. Keep an eye on this report in the following months, guys, because it is complementary to the wages and salaries report. They will both impact the US Retail sales and the inflation (CPI) numbers. 
Looking further into the details and the comments, the note from the US Labour Department said that Thanksgiving boosted the unemployment claims. I don't really understand how Thanksgiving can boost claims; if anything it should have had the opposite impact since the US offices were closed for four days.
Anyway, the Thanksgiving boost must be balanced by the election workers. At the end of the day, it's a positive employment report since it keeps things steady.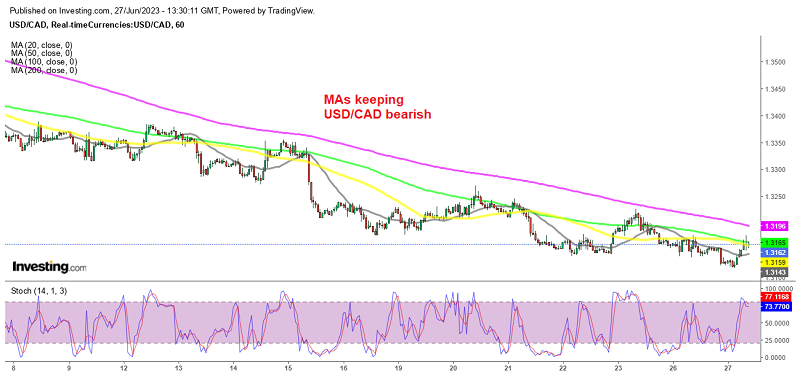 3 months ago
The FED kept interest rates on hold yesterday, but the USD rallied on more hikes to come and higher-for-longer policy
4 months ago