Late U.S. Session Outlook For Oct. 16, 2017: Gold In Focus
Over the past two sessions, December gold futures have broken bullish. As my colleague Arslan outlined in his weekly support and resistance breakdown facing the XAU/USD earlier in the session, the key levels for gold are in the neighborhood of $1300.
Be sure to check out his daily market outlook facing commodities during the overnight hours for ideas on how to actively engage these markets.
Technicals
Today, December Gold futures have tested above Friday's high of $1306.4, to an intraday high of $1308.4. We have several key technical areas to look at, derived from the daily chart.
December Gold Futures, Daily Chart
A few observations facing this market:
The 78% retracement of the current wave at 1305.2 is a hotly contested resistance area.

There is a pending Bollinger MP/ Daily SMA crossover. In the event that it is completed during the remainder of the U.S. session, we will have seen a shift in market sentiment for the first time since Sept. 19.

The Bollinger MP and Daily SMA represent downside support at 1295.8-1295.2.
Overview: A considerable shift in this market has taken place since the swing low established on Oct. 6. Since that time, we have seen a six-session rally and a test of the 1300.00 level.
Bottom Line: For the rest of today's session, gold is likely to trade sideways, in a consolidation pattern. The failure to extend above Friday's high is a strong indication that price will fill in Friday's range to the bear for the duration of today's U.S. session.
If we see a pronounced sell-off from the current price of 1301.7, I will buy the support level at 1295.8-1295.2. An initial stop under Friday's low of 1292.9 will produce a solid 1:1 R/R scenario to play a rotation back to the bull.
As always, trade smart and for tomorrow!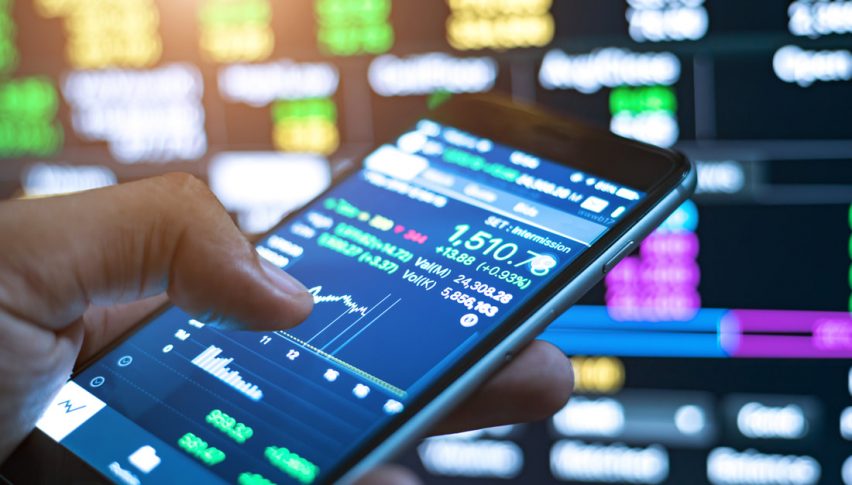 1 year ago
ISM services and ADP employment reports showed further expansion in the US economy
2 years ago